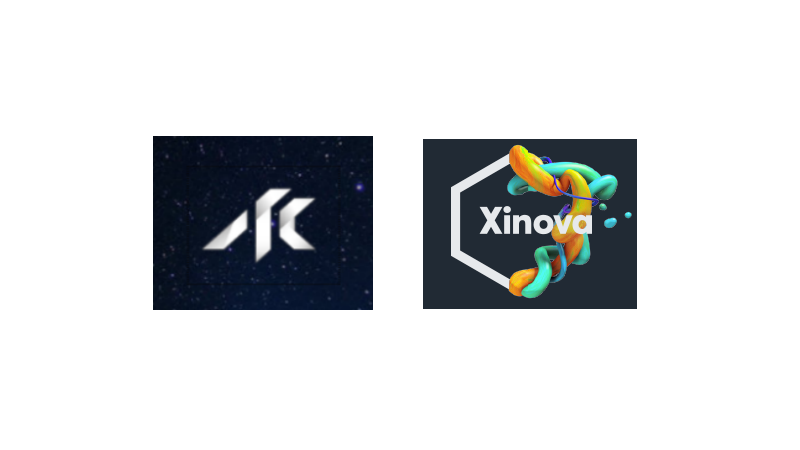 Xinova and Arc have announced Arcnet, an online capital marketplace which will enable investors to find and then invest directly in innovation projects and alternative assets. Arcnet will exploit innovations in cryptography – like blockchain and distributed ledgers – in order to enable individuals to compete for investor investments – based on the merits of each innovative idea.
Xinova already has a global market network of >12,000 innovators. Arc provides asset managers with capital markets experience.
"It is inevitable that the old financial networks, predicated on physical exchanges, will be replaced by an online platform where ideas can openly compete for capital," said Bryan Wisk, Co-Founder of Arcnet and CIO of Arc. "Arcnet will be the online platform that reimagines capital markets as a place where anyone can invest or compete for investment based on the merits of their ideas, rather than by proximity to a physical place, like Wall Street or Silicon Valley. The true power of cryptography is to enable open exchange in a way that is trusted by all. This technology has the potential to be the great leveler for humanity, unlocking the never before realized power of human collaboration on a global scale."
Arcnet's purpose
Today's financial systems have a plethora of rules, fees and systems which can limit the ability of capital to flow freely. One of the prime constraints is the narrow range of assets in which investments can be made. Indeed, most of these rules seek to create a trusted environment which facilitates the global exchange of capital. But the reality is these rules tend to produce complexity.
In this context, two distinctive aspects of Arcnet are:
to be the ability for companies to seek capital for early-stage innovation projects
cross-border trading of alternative assets.
When an investment opportunity lists on Arcnet, it becomes available to all investors who can then invest in a project or asset. Furthermore, investing will be without the traditional challenges of faced by those who issue conventional corporate securities – such as stock or bonds.
Arcnet says it will be 'regulation-compliant'* which will provide advantages for all involved. It improves the speed of capital delivery for innovation projects and alternative assets. It opens the door to additional sources of capital. Geographic location, for both investors and recipients of capital, will not matter.
Arcnet will simplify the existing capital exchange markets by encoding operations, regulation and distribution onto one network platform that automates manual processes such as authentication, compliance and accounting through a distributed ledger, thereby reducing fees and increasing speed. For example, 60% of investment fees tend to cover overheads rather than apply to the asset management itself. In the US alone, this represents a US$47B annual opportunity.
By creating a neutral meeting ground with encoded compliance, participants in a project (e.g. operators, manufacturers, investors, etc.) will interact directly and transparently with assets and records held in cryptographically-secured databases visible to all participants. The objective is trust.
Arcnet opportunities
The initial Arcnet platform launches with a pipeline of >100 past concept development projects (they will list for investment over time). Innovation project investments range from $50,000 to $100 million per project. Examples include:
a kitchen orchestration software startup
food quality and safety technology and products
a smart transdermal drug delivery system for minimally regulated substances.
These projects derive from Xinova's innovation network. Xinova regards these as ready for late-stage commercialisation and, beyond these, Xinova and Arc plan to generate dozens of new concept development projects.
One of the early projects to list is a joint venture that invests in fleets of zero-emission buses and related infrastructure to replace the existing fleet of diesel buses throughout Latin America. In the initial stages, Arcnet is pursuing small pilots which replace diesel buses with electric buses in Cali and Bogota, Colombia; Lima, Peru; and Såo Paulo, Brazil. In the future, this can expand to embrace larger fleets of both buses and trucks.
"Due to the region's heavy reliance on Bus Rapid Transit (BRT) systems for public transit there is an immediate need to convert those fleets to zero-emission vehicles. However, upfront costs and fragmentation across stakeholders have prohibited these solutions from scaling to major population centers," according to Adam Sherman, partner at Arc. "Even though citizens and government alike see immense value from a zero-emission solution, no individual stakeholder could solve the problem alone. So, we built a consortium of electric vehicle stakeholders spanning four continents to assemble the fleet and related infrastructure."
The Arcnet platform
Arcnet will use a distributed ledger (blockchain). This will enable multilateral consortia to come together – with combinations of:
stakeholders
technology suppliers
manufacturers
investors
others.
Their mutual purpose is a long-term, shared-cost savings model which:
delivers capital to projects
accelerates solution delivery
shares in the up-side of each project.
The hope is that, by using a distributed ledger for accessibility and visibility, each consortium can:
obtain a market advantage which capitalises on each distinct opportunity as quickly as possible
deploy those solutions for financial reward
bypass others who are trying to solve similar problems either on their own or via traditional capital raising methods.
"Preserving ownership and keeping track of value creation across multiple, normally competitive stakeholders, has traditionally been very challenging. Arcnet changes that," said Brad Roberts, Co-Founder of Arcnet and Head of Network Platform at Xinova. "For every opportunity, Arcnet will create a new ledger entry that is a permanent record of the economic incentives of each stakeholder. That record will then be secured by the network itself, without being slowed down by the red-tape and inefficiencies of multiple third-party intermediaries that normally exist in securities markets. This enables risk to be shared across many different investors globally and will dramatically increase the rate of knowledge discovery by increasing the number and diversity of ideas that receive funding."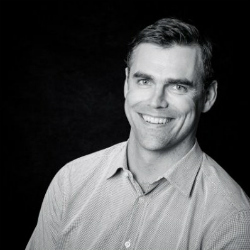 Enterprise Times: what does this mean
Xinova says it believes problems are 'a good thing'. Where there is a fundamental misalignment of the key pillars of innovation —technology, talent, demand and capital — it sees an opportunity for a new risk-reward mechanism. This applies as much to enterprises and innovators alike. Arcnet represents this.
From February 12th, qualified investors can go to the Arcnet website to view initial investment opportunities. But this will lack full investment interactivity (interested parties will see opportunities but have to contact Arcnet rather than perform all online). Arcnet says it will spend 2019 developing and enhancing its platform with a launch of the full interactive investment version slated for 2020.
The deployment of blockchain to support Arcnet makes sense. Visibility and immutability are paramount. What is less clear is how Arcnet will draw the borders of confidentiality. For instance, will all investors, and potential investors, be able to see all past investments (and their investors) or only new opportunities available for investment? And these are only two of the questions to raise…
When queried about 'regulation compliance, Enterprise Times received the following: "Arcnet will be regulatory compliant by not only adhering to the laws that regulate any given country or region of the world that we do business in, but seeks to codify those rules into smart contracts themselves to the extent possible. This will improve upon the existing system by providing an immutable audit trail of execution, which is where we see real utility in blockchains. This will enhance the ability of regulators to enforce a trusted marketplace because Arcnet will be programmatic – transactions will not occur unless compliance is met."