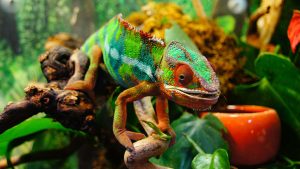 At OpenStack, Berlin, Enterprise Times caught up with Terri Schlosser and Matthew Johns from SUSE. The main news from the conference was that OpenStack was changing its name to Open Infrastructure. The question is, what does that mean? How will it impact the OpenStack Foundation? What does it mean for the various OpenStack licensees and the wider community?
Schlosser and Johns talked about SUSE's view on this and how the shift to a software connected world will work. Schlosser sees the change as being good news saying: "It opens up the summit to bring in other communities." Many of those communities are engaging with OpenStack today. By opening up, Schlosser says that it will make it easier for those infrastructure communities to engage with customers.
It was not just the change of name that happened. Schlosser pointed out that the PTG (Product Teams Gathering) is returning to the summit. It makes it easier for teams to collaborate on what they are working on. In turn, this helps deliver new and comprehensive solutions for customers. It also helps expand the OpenStack platform with new features and capabilities.
One of the real possibilities of Open Infrastructure is to deliver a platform on which multi-cloud can take place. It delivers a levelling of the playing field that allows customers to move workloads across clouds. This is something that has been difficult to do, even with virtualisation. The problem here has been the differences between the hypervisor strategies of the major players. Schlosser believes that the solution here is containers and Kubernetes.
To hear what else Schlosser and Johns had to say listen to the podcast
Where can I get it?
obtain it, for Android devices from play.google.com/music/podcasts
use the Enterprise Times page on Stitcher
use the Enterprise Times page on Podchaser
listen to the Enterprise Times channel on Soundcloud
listen to the podcast (below) or download the podcast to your local device and then listen there