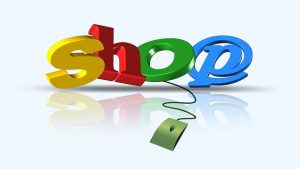 New research from Monetate, has found that 10.4% more shoppers are abandoning their carts year over year in the UK during this year's Black Friday. With overall consumer interest higher than the previous year, research suggest shoppers are holding out for a better bargain. The analysis was derived from more than 290 million UK online shopping touchpoints across desktop, mobile, and tablets.
Abandoned online shopping carts
While more shoppers are filling their carts this year, indicated by an increase of 12.2%, Monetate's research finds retailers are failing to benefit from their curiosity.
Overall, conversion rates were down by 10.3% year over year, suggesting little commitment from shoppers. When shoppers do commit, research also finds they're tightening the purse strings, with the average amount spend dropping by 19.3% in 2018. Surprisingly, it is shoppers in the capital city that had the lowest Black Friday conversion rates across the top 10 cities in the UK. Only 4.21% of Londoners converted to a purchase, which was lower than shoppers in Sheffield who had the highest rate of 5.13%, followed by Liverpool and Edinburgh tying second with 4.89% and Leeds coming third with 4.78%.
Average page views rose by more than a quarter year over year (25.5%), suggesting shoppers are still intrigued to see what offers are available to them.
Black Friday Premier League Table
The city with the highest number of Black Friday purchases overall was London, followed by Birmingham, Glasgow, Manchester and Bristol. Edinburgh came in tenth this year.
London
Birmingham
Glasgow
Manchester
Bristol
Nottingham
Liverpool
Leeds
Leicester
Edinburgh
Londoners were also the highest spenders this year amongst the Top 10 cities according to sessions, with an average order value of £97.77. The city of Reading closely followed, spending £91.36 and Bristol shoppers spent £82.04 on average. Fourth highest spenders were in Southampton with £81.88, and fifth place was Edinburgh with £80.21.Whilst Sheffield came in tenth place at £76.74.
Stephen Collins – CEO at Monetate says, "This year's findings suggest shoppers are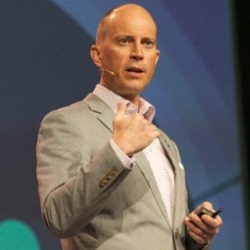 increasingly savvy when it comes to the times they make a purchase, which is demonstrated by the fact that cart abandonment is increasing year over year."
Stephen Collins adds, "It is therefore crucial brands commit to long term engagement strategies that exceed peak shopping seasons to drive long-term loyalty amongst consumers."
Researching deals online
The idea that online consumers are spending more time researching deals during Black Friday and Cyber Monday is supported by research from Ve Global.  According to the company, consumers spent more time onsite compared to last year. The average shopper browsing was 7 minutes – up 2 and a half minutes compared to last year. Bounce rates fell by 13 per cent for fashion and consumer electronic brands.
Ve Global reviewed online performance of the UK retail sector during the recent festive shopping season. Ve analysed more than a million browsing sessions.
The company also reported that Black Friday displaced Cyber Monday as the day of choice for online consumers for the second consecutive year. The company reported 41 per cent more sales, 32 per cent more traffic and an average of £28 more per purchase registered on Friday over Monday.
Race to the bottom
Amazon. eBay and the other Internet retailers have a lot to answer.  By triggering seasonal discounts earlier in the month, there's no mistaking that Black Friday and Cyber Monday are now the biggest online sales events in the UK eCommerce calendar.
Retailers are now required to discount from November and are forced to continue discounting until January. This could only hurt their bottom line. Particularly since this golden period can be responsible for nearly 40 per cent of revenues.
Little Mistress CEO Mark Ashton suggests, "This race to the bottom isn't good for retailers. You sell the majority of your stock at a heavily discounted rate and can't replenish it quick enough for the remainder of the year. I'd love to see the industry go back to how things were traditionally, so consumers shopped how they used to shop."
Enterprise Times:  What this mean for retailers?
Unfortunately, Mark Ashton will not be getting his wish nor will retailers able to turn the clock back. Consumers are spending more and more time online, researching the best deals possible. Black Friday, Cyber Monday and future new events will simply further elongate the retail calendar. For consumers, online shopping deals can come from anywhere in the world, at any time. Inevitably, the always on consumers will needlessly find them.
The traditional seasons remain a key marketing element in the retail calendar. However industry figures have indicated smaller traffic and revenues with each successive year.
As a result, retailers have to develop imaginative engagement models that support online shopping during the whole calendar year. Not just during those peak seasonal highs such as Black Friday or January sales.
Retailers have to explore the impact of changing digital behaviour on the seasonal calendar and develop new ways of driving long term loyalty among consumers.