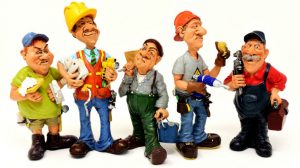 Ramco Systems has announced that it has completed the roll out of its ERP solution a year after it first announced that Al Jazeera Support Services – MEHAN had selected it. MEHAN has successfully gone live on the Ramco Staffing ERP across its whole organisation.
MEHAN is fourth authorized Manpower Company by the Ministry of Labor in the Kingdom of Saudi Arabia. It operates from 13 locations and has over 2,300 customers within the kingdom. MEHAN uses the Ramco software to manage finance, operations, HCM and payroll functions across the country. The Ramco Staffing ERP solution offers specific functionality to service organisations that operate in the industry. The solution has allowed MEHAN to integrate project management, HCM and finance processes on a single platform. Historically MEHAN used several disconnected solutions.
Systems now in use include payroll and billing. The fact that data is available in all points of the system has removed the necessity of, and source of errors that manual keying often introduces. The ability to capture time and attendance closer to the point of delivery and translate that data into the billing process in near time, has significantly helped to improve the company's cash flow. The new system was also well received by employees according to the press release.
Rozan Nawaz, Director – Corporate Development, Al Jazeera Support Services – MEHAN, commented: "We have successfully embraced Ramco's future-ready technology and innovation, and have started to experience faster turnaround, better operational visibility and improved access to information. Ramco's services ERP software has also helped us address our pain points around revenue leakage and manual error. In the long run, we expect it to lead to greater business benefits for ourselves and our customers alike. We thank Ramco for all their support in the on-boarding process."
Addressing the staffing industry
Ramco has had significant success in the Middle East, especially around its HCM product.  However the staffing industry solution takes that a step further and includes:
Associate onboarding for clients
Workflows for Attendance and Timesheet booking/approvals
Ability to run large multi-site, multi-client payrolls
The addition of mobile and analytical capability has helped to cement Ramco's place in the industry. However, it need to start looking outside of IMEA and start winning business for these products in both the USA and Europe. It already has statutory compliance for UK and Ireland and its payroll software is available in multiple languages.
Enterprise Times: What does it mean
This industry is important to Ramco. It has the vertical functionality to appeal to MEHAN. Now it has a live system, it needs to replicate the sale out to other companies.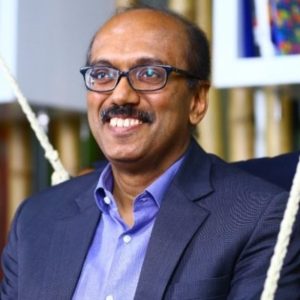 Virender Aggarwal, CEO, Ramco Systems, commented: "Our successful go-live with Al Jazeera Support Services underscores our strength in addressing people-centric ERP segments like staffing and professional services. We believe, this key milestone will pave way for many staffing and consulting organizations to embark on a digitization journey with Ramco."
Ramco seems to enjoy a degree of penetration in the Asian and Middle East markets. However, it has still failed to capture much, if any share of the European and US market except through its MRO product. It needs to demonstrate that it can do this. Otherwise other staffing market players such as Bullhorn will eventually challenge within these markets as well.
What Ramco is successful at is both announcing key customer wins and then delivering the product that it has promised. In this case it seems to have taken up to a year to complete the implementation. If that is the case it will need to demonstrate or at least reveal how long the project took. That MEHAN are willing for a press release to be published indicates that they are satisfied with the resulting system though.