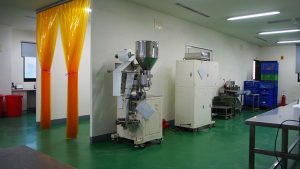 In an ever more complex world keeping on top of legislation is a critical task for any company, and never more so than for those operating in the food industries.
Tapping into this rich marketplace, ProcessPro has announced the availability of the Preventative Controls Plan and Food Safety Toolkit. While FSMA and FDA compliance is not a new requirement for food and beverage manufacturers, ProcessPro sees a sales opportunity. This is by helping companies more easily manage certification or compliance tasks.
"Our customers are the lifeblood of ProcessPro and our goal is to partner with them whenever possible to help deliver value and expertise. By delivering this toolkit we can extend the value we deliver as a company while promoting food safety and compliance," said Daniel Erickson, ProcessPro Product Strategy Manager.
ProcessPro explains that the Toolkit will provide companies with user-friendly FDA audited and approved templates for HACCP. The formatted templates will, it claims, bring familiarity to FDA auditors. This will assist them during compliance checks, contain examples for enhanced guidance and have been successfully vetted by food and beverage corporations.
What does it mean
The costs and risks continue to rise for manufacturers that lack an established and effective methodology to monitor their compliance. ProcessPro is clearly hoping to tap into a marketplace of customers eager to stay on the right side of regulators.
Hopefully the new ProcessPro Toolkit will be easy for food manufactures to swallow and digest.
ProcessPro is a division of ERP vendor Open Systems and has been operating in the food, beverage, pharmaceutical, nutritional supplement and cosmetic industries for over 30 years.
For more on ProcessPro check out: