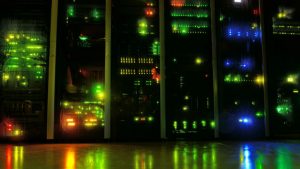 Ivanti has extended its product portfolio with the addition of Ivanti Asset Manager Cloud. This new solution enables enterprise organisations to track and manage their IT assets during their entire lifecycle. It will track lease, warranty and financial data. This helps to ensure that the organisation has a clear understanding of their value and status.
The solution addresses the issue that many organisation face as they fail to keep track of assets once purchased. Finance systems are rarely capable of understanding and tracking IT assets and their values accurately. This is because they often consist of many component parts and are acquired at different times in different amounts.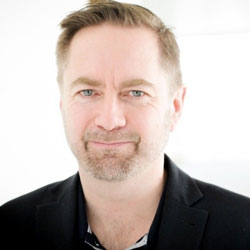 Ian Aitchison, Senior Product Director, Ivanti highlights this saying: "A recent study found that 30% of IT fixed assets are missing or can't be found. For many enterprises, knowing what assets you have and where they are is simply the tip of the IT asset management iceberg. It's also vital to track contracts, regulatory compliance, and cost of ownership.
"Ivanti Asset Manager Cloud monitors and reports on these areas as well as what hardware needs to be purchased, updated, and maintained so IT management can plan ahead, avoid hasty purchasing decisions, and optimize asset use operationally and fiscally. It's the kind of support enterprises need to successfully manage their IT assets."
Ivanti Asset Manager Cloud
The solution delivers the ability for IT to track and manage a variety of assets including : software, hardware, server, client, virtual, or cloud assets. It is able to capture purchase order, receipt, deployment and disposal information for each of these. This is made simpler with support for barcode scanning which enables accurate tracking and updating throughout the asset lifecyle.
Data captured against each asset can include: lifecycle status, stock, location, and warranty information. It will also track vendor information. This enables organisations to improve vendor management and understand the source of all assets. This is important especially where some vendors are responsible for disposal under contract, or items are leased only.
The solution also integrates with Ivanti Endpoint manager and Ivanti Data Center Discovery. This integration enables users to compare book asset value against discovered value, highlighting discrepancies. It then enables investigation into exceptions rather than full audits. This can save considerable time, or provide the ability to complete an asset audit which may not have previously been possible.
As with other asset management systems, it allows different depreciation calculations to apply to different sets of assets. This enables the tracking and automatic depreciation of value at the appropriate intervals. Reports are available to deliver the current value of assets at any time.
The solution is also integrated to other Ivanti tools such as Ivanti Service Manager. It provides a single asset repository with the enterprise's service management CMDB. This ensures that as service calls replace component hardware the asset register is update with the latest information. Thus if an upgrade due to performance issues is carried out, value of the asset is reflected by this new purchase despite the original chassis remaining unchanged.
What does this mean
Ivanti is building out its components solutions into a system that will effectively support all the working parts of an IT organisation. This latest application is available in in Ivanti's multi-tenant, cloud-based technology platform. What is missing from the announcement and the documentation on the website is how it integrates with other solutions.
Much of the work around asset management is provided to finance teams. It is unclear whether the Asset management solution integrates in any way with any ERP systems, and if so how. It no longer operates in a vacuum and while this tool will simplify the process, the interaction between Finance and IT still seems to be absent.
For IT organisations struggling to map the complexity of asset management across hardware, software and virtual assets this is a welcome tool.