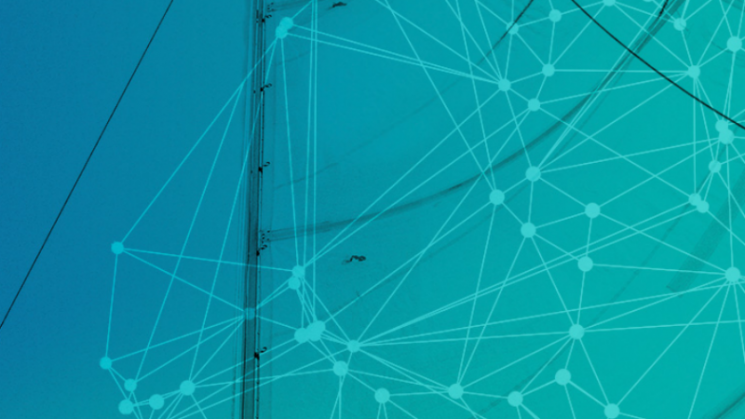 The Depository Trust & Clearing Corporation (DTCC) offers post-trade market infrastructure for financial services. It is advancing the testing phase of its project to 're-platform' (ugh!) its credit derivatives Trade Information Warehouse (TIW) on distributed ledger technology (DLT) and cloud.
In 2017, DTCC's subsidiaries processed securities transactions valued at more than US $1.61 quadrillion. Its depository provides custody and asset servicing for securities issues from 131 countries and territories valued at US $57.4 trillion. DTCC's Global Trade Repository service maintains approximately 40 million open OTC positions per week and processes over one billion messages per month through its group of licensed trade repositories.
"The transformation of DTCC's Trade Information Warehouse using distributed ledger and cloud technology, along with the modernization of MarkitSERV's confirmation system, is truly a ground-breaking effort pushing the boundaries of technology use in the industry," stated Chris Childs, CEO of DTCC DerivSERV.
"We are proud to be collaborating with a number of the world's leading banks, MarkitSERV and all our partners on this exciting initiative to revolutionize the derivative industry's credit market infrastructure. We look forward to launching the service next year."
The DTCC DLT closed and open testing phases
In this 'closed' phase, 15 of the world's largest global banks are:
conducting end-to-end, structured user acceptance tests
leveraging simulated use cases and test data
validating the interaction between systems, firms and other key market infrastructure providers, including MarkitSERV and its new platform for credit, TradeServ.
Upon successful completion, DTCC expects to move to an 'open' testing phase by the end of the year. This is when other market participants and service providers will have the opportunity to undertake their own testing. DTCC anticipates both open and closed phases will completed by Q1 2019. Assuming all is successful, the plan is to go live later in 2019.
Technology and participants
The TIW serves as the golden record for bilateral credit derivatives. It delivers lifecycle events, payment calculations and settlement through CLS. The standardized nature of the process flows and data models makes credit derivatives a solid test instance for distributed ledger technology. Bolstered by common data standards and governance, a DLT-based TIW service will enable the industry to process and report to regulators from the same data record.
Additionally, the TIW includes cleared derivative positions from:
ICE
the Japan Securities Clearing Corporation (JSCC)
LCH SA's CDSClear.
Cumulatively the TIW provides market transparency through its public reporting. This occurs across both cleared and uncleared transactions.
Since selecting the consortium of IBM, Axoni, and R3, DTCC and its partners have completely recoded the functionality of the TIW, utilizing DLT and the cloud in only 18 months. IBM is leading the initiative by providing:
program management
DLT expertise
integration services.
Axoni provides the distributed ledger infrastructure and smart contract applications built on the AxCore blockchain protocol. R3 is acting as a solution advisor.
TIW financial participants
Among the TIW financial participants are:
Barclays
Citi
Credit Suisse
Deutsche Bank
J.P. Morgan
UBS
Wells Fargo
IHS Markit
Intercontinental Exchange (ICE).
"We are pleased to be working with DTCC, our partners and colleagues on this exciting project to bring distributed ledger technology to life in a demonstrable way that will enhance efficiencies and lower costs and risks for the industry," stated Lee Braine from the Chief Technology Office at Barclays.
Enterprise Times: what does this mean
Moving to the closed testing phase for the blockchain-based TIW represents a major step forward. If, as the DTCC believes, the open phase can complete by the end of March 2019, this will be a major achievement, and a big step forward for the credibility of blockchains for financial services. Furthermore, it potentially satisfies most of the Enterprise Times criteria for a successful, blockchain implementation.
That said, this is a permissioned blockchain. Only the approved will be able to participate, which means that much of what the participants learn will likely not become available to the general blockchain marketplace.