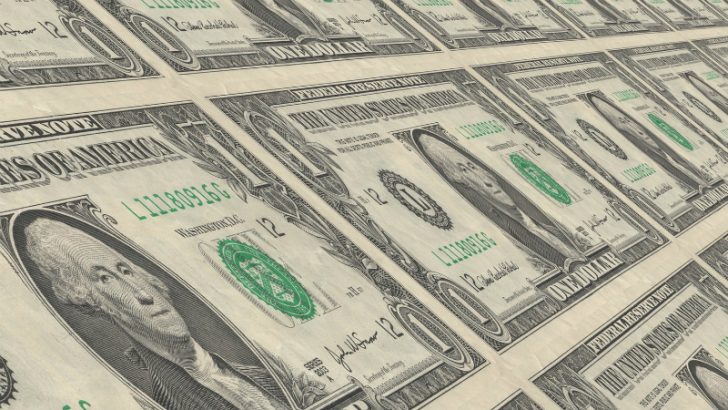 Less than a year after its last funding round, Concord, the contracts lifecycle management platform has looked to raise more funds. This time it has raised $25 million in a series B funding round led by Teneya Capital. The investment was also backed by previous investors CRV and Alven.
Concord carried out its last funding round in January 2018 (Source Crunchbase), raising $10 million. This latest round follows a surge in growth both geographically and numerically.  It has experienced a 300% year on year growth and customer numbers have doubled to 180,000. A few months ago Travis Bickham, Vice President Marketing, Concord spoke to Enterprise Times about this momentum.
Revenue growth does not immediately translate to profitability and it seems that Concord is burning cash rapidly. If it maintains that growth trajectory this should not be a major problem. That Teneya has backed it in this funding round is further endorsement of its strategy.
Teneya has experience of backing high growth companies and currently has investments in companies including Druva, namely and zuora. Paul Drews, a partner at Teneya Capital will join the Concord board. Drews has previously worked with Tenaya investments such as Cohesity, JFrog, OpsGenie, and StreamSets.
Drews commented: "The contract management category is ripe for digital transformation by a software company, and we believe Concord is perfectly positioned to lead that charge. With 95% of contracts managed manually, organizations struggle with the ensuing business inefficiencies and vulnerabilities.
"Matt Lhoumeau and his leadership team have already steered the company into a leadership position in the contract management market. We are excited to partner with Concord as it scales and builds a global, category-defining company in this multi-billion dollar market."
Funding further growth
Concord will look to continue its success from the last year. It has recently added Kickstarter, Newell Brands, Barracuda Networks, Bitdefender, thetrainline.com, Rent the Runway, Sizzling Platter and Spark NZ (New Zealand) as customers. It will use the funding to continuing growing the business to support the rapid expansion, aiming to keep ahead of the requirements for its growth curve.
Headquartered in San Francisco it began life in Paris as Contract Live in 2010. It seems likely that it will open further offices to those two. There is no indication where it will move to next though. Perhaps Asia, another office in Europe or the US to service existing customers. How will it balance the increased investment in engineering, sales, HR & marketing teams?
Matt Lhoumeau, CEO and co-founder of Concord commented: "The expertise and success Tenaya Capital has with SaaS and PaaS companies at our stage is exceptional. This will be an invaluable partnership as Concord scales across markets and geographies. Concord is delivering on our vision to make sure no one has to manage contracts manually, ever. The incredible growth in our customer base is evidence of this."
Concord offers a contracts management platform that enables enterprises to manage every step of the contract process across the whole organisation. It includes an esignature component. It already integrates with Salesforce, Box, Google Drive and Dropbox.
Perhaps it will look to increase the number of integrations and include other file sharing apps such as Egnyte that recently also received funding for growth. Alternatively, it might increase the number of CRM integrations, though the Salesforce market is huge.
What does this mean
The Contract Lifecycle market is crowded. Vendors such as Apttus and Icertis have changed the way that companies consider contract management. Concord is a relative newcomer but growing fast and is definitely one to watch in 2019.
It is clearly addressing a need that its customer have and the funding will enable it to reach new verticals and geographies.