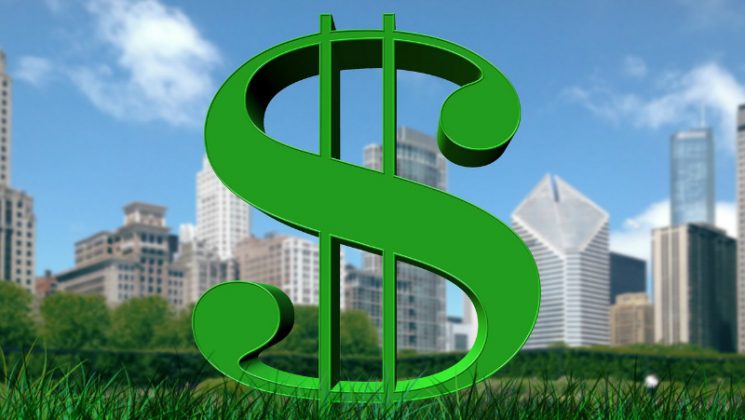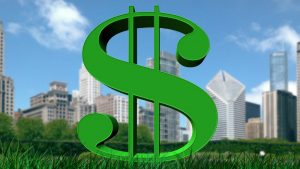 Egnyte has announced a $75 million investment round from Goldman Sachs. It has previously raised just over $62 million, the last round led by Polaris Partners and Kleiner Perkins in 2013 (Source Crunchbase).
This is a significant sum and an endorsement of the corporate file storage market. It will use the investment to fund growth and is considered a late stage investment in the press release. This is a competitive market though, so how is Egnyte positioned?
In a recent Forrester Wave on Enterprise Storage, Egnyte was placed as a strong contender. Rivals such as Box and Dropbox have hit the headlines more often and cloud hosting vendors such as Microsoft and Google have a huge market share.
Egnyte however has a loyal following and its products stack up well against the competition. Customers include Arista, Balfour Beatty, BuzzFeed, Nasdaq, Red Bull, Yamaha and most recently AS Roma. Goldman Sachs clearly feels that there is an opportunity there for Egnyte.
Holger Staude, Vice President of Goldman Sachs Private Capital Investing commented: "Egnyte has impressed us from both a business and a technology perspective. The Egnyte management team has been able to show fiscal discipline, growing their top line rapidly without requiring significant outside capital. That business model, paired with a flexible product that can help meet the growing demand from businesses to move their infrastructure to the cloud, gave us the confidence to invest in the company. We believe Egnyte is well-positioned to replicate their success on a global scale and become the content platform of choice for businesses."
Staude himself will take a seat on the board as Goldman Sachs invests through Private Capital Investing, a part of Goldman Sachs' Special Situations Group. Staude already holds positions on several boards including: INFINIDAT, Kaltura, Paycor and ON24.
Did Egnyte need funding
The brief answer is no. Egnyte has performed well with a positive cash flow and more than eight consecutive quarters of continuous growth with profits. The challenge for Egnyte is that there is a $400 billion cloud services (according to recent paper) market out there. Unlike its rivals it does not yet have the scale to target its addressable market unlike its rivals. Ergo, while Egnyte can still grow, others will grow faster. What proportion of that $400 billion is its total addressable market is unclear, but the number is huge. The boost in funding will enable it to scale the organisation across all areas on the business to capture a larger share of that market.
However, while it will sensibly use the funding to boost its teams including engineering, post-sales, customer success, the investment, according to information received, is focused on existing offices.  It will grow its offices including Raleigh (North Carolina), Spokane (Washington) and its EMEA headquarters in London. What it has not announced is further international growth. This is a surprise. If it wants to take advantage of international markets it will need a presence in far more locations.
It may just be being cautious about that growth and will open up new offices as the opportunity appears. That normally means the right people become available to lead the operation and there are sufficient customers in the region to provide customer stories and advocacy.
Why not try to expand rapidly?
Vineet Jain, CEO and co-founder of Egnyte explains: "We have built our business differently than most of the SaaS companies in the market, executing on a go-to-market strategy that focuses on a relentless pursuit of doing what is best for our customers and letting the top line take care of itself."
"We are excited about the new investment from Goldman Sachs and see it as a vote of confidence in our strategy and what we've been able to accomplish to this point. Moving forward, with the tremendous market opportunity in front of us, this investment will allow us to focus on the long-term goals for our business – increasing our global presence, expanding our product footprint, and delivering the best customer experience in the industry."
The inference here is that rapid growth is not in the Egnyte DNA. Staying true to the culture of sustainable growth at Egnyte is a sensible approach. It should mean that the growth, though boosted, is controlled. This is an important aspect as companies often grow faster than the organisational structure and processes can cope with. Jain is being wise in this regard as he continues to grow the business towards an IPO or possible M&A deal. With Goldman Sachs in the Egnyte corner he also has a strong set of advisers for either outcome.
What does this mean
Expect to hear far more from Egnyte in the future. While investment in marketing is not specifically called out the company will certainly aim to disrupt the current market leaders. Egnyte has a strong and mature offering and with the addition funding should have more feet on the ground. They should be able to respond to more tenders and will expect to win more business over the next few months. For Jain, now he has the funding to boost the growth, he now needs to execute on his plans.