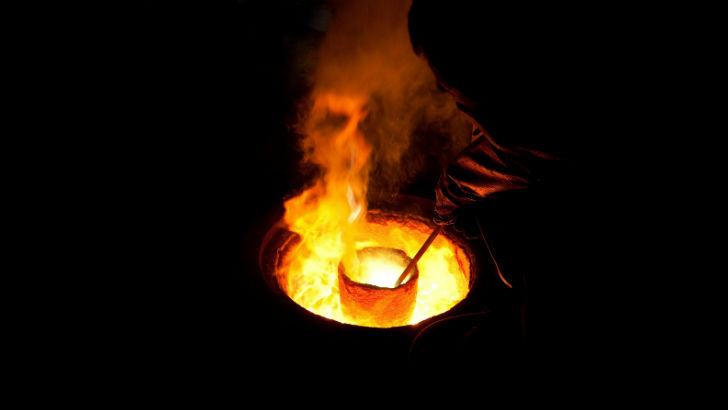 At Cloud Foundry Europe 2018 the company has announced two new container projects. Eirini and CF Containerization have both been approved by different Cloud Foundry PRMCs (Project Management Committees). PMCs are responsible the platform engineering of open source projects. They ensure that all approved projects work towards the expansion and stability of Cloud Foundry. The advantage of this
is that they prevent bloat and project scope.
In a statement, Chip Childers, CTO, Cloud Foundry Foundation said: "Eirini and CF Containerization are the latest examples of the Cloud Foundry community's approach to continuously exploring future evolutionary directions for the platform
"Developers have made it clear they need a simple, agile and flexible delivery method to push apps to production, which Cloud Foundry Application Runtime delivers. They also have multiple use cases in which deployment and management of software packaged into containers is critical. These new projects demonstrate additional approaches to combining Kubernetes and Cloud Foundry technologies."
What do Eirini and CF Containerization bring to Cloud Foundry?
The goal of both projects is to make containers a core deployment capability. SUSE is a sponsor of both projects while IBM and SAP worked with it for Eirini.
Eirini: This project is targeted at those companies that are writing and deploying cloud applications using the Cloud Foundry Application Runtime (CFAR). It allows them to take advantage of Kubernetes without requiring them to change how they currently deploy. Eirini will manage the staging which allows the application to be downloaded as a Docker image and then deployed to Kubernetes. The result is that organisations who already use Kubernetes will now be able to take advantage of Cloud Foundry for development.
CF Containerization: CFAR has been able to package applications as virtual machines. Now, with this project, it will give developers the choice of virtual machine or container. This means that they can deploy directly to Kubernetes. To do this it uses BOSH to create a Docker image before deploying that into Kubernetes. As with Eirini, this is about lowering the bar for developers to increase their use of containers and to give them access to Kubernetes.
What does this mean?
This is more than just container fever. The orchestration capabilities and smaller footprint of containers make it easier for companies to scale-out and scale-up their applications. Cloud Foundry has had a spectacular year in terms of new members and applications in its online marketplace. The latter is up tenfold in just 10 years. The problem that many developers faced was that they were unable to easily take advantage of Kubernetes despite last years announcement.
Earlier this year at the Cloud Native Computing Forum and KubeCon, Cloud Foundry and Kubernetes talked about getting closer to each other. These two announcements put the meat on those bones and will please many of the very large companies that are at Cloud Foundry Europe. As large operators look to provide widescale Kubernetes environments, they now have a development environment and the right deployment tools to drive Kubernetes adoption.