More than half of organisations say analytics makes them more innovative, according to a SAS survey. 72 per cent recognise the benefits of analytics but only 39 per cent use it to inform strategy.
At the SAS 'Analytics Experience' (held in Milan) commissioned research suggests more than 70% of organisations believe that analytics helps generate valuable insights, with 60% saying their analytics resources have made them more innovative. To put this in perspective, 39% opined that analytics is core to their business strategy with 35% using analytics for tactical projects only.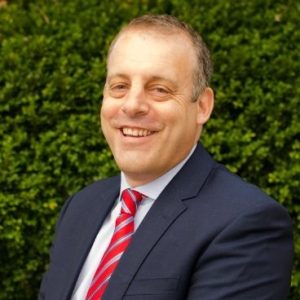 Adrian Jones, Director of SAS' Global Technology Practice said: "The findings show a strong desire in the business community to boost competitive insight and efficiency using analytics. The majority recognise that effective analytics could benefit their organisations, particularly as they develop their ability to deploy cutting-edge AI.
"But the number of those effectively using analytics strategically across the organisation could be much higher. If they are to achieve success, organisations must put analytics at the heart of strategic planning and empower analytics resources to drive innovation using a unified analytics platform."
The research
The research report, entitled 'Here and Now: The need for an analytics platform', surveyed analytics experts, IT and line-of-business professionals across a broad swathe of industries and countries. It found that analytics is changing the way companies do business, with some 65% acknowledging the value yet also claiming they are not obtaining maximum value from the investment in analytics.
The report goes further. Analytics do not apply only to day-to-day operations (for example forecasting for supply chain management); analytics are driving innovation with 27% stating that analytics has helped launch new business models.
In addition there are other identified benefits which come from adoption of an analytics platform, the most common being:
less time needs spending on data preparation (46%)
smarter and more confident decision-making (42%)
faster time-to-insights (41%).
Moving towards AI, ML and IoT requires alignment
Analytics as a discipline, from firms like SAS, has been around for years. Now it is moving forwards towards emerging technologies like AI (artificial intelligence), ML (machine learning) and IoT (the internet of things).
That said, the survey underscores:
a lack of alignment between the skills and leadership needed to maximise the potential of investments in analytics (both software and people)
how many companies struggle to manage multiple analytics tools with data management processes.
What stands out is how the views from respondents differ on the role of an analytics platform:
most (61%) believe analytics are for extracting insight and value from data
many split on the other purposes or benefits or analytics (for example, better governance over data, predictive models and open source technology)
59% believe an analytics platform should also 'shape' an integrated or centralised data framework
43% envisage analytics as providing modelling and algorithms to be the base for AI and ML.
"When we speak with business leaders who are scaling up to use analytics and AI strategically, challenges they commonly identify are the need for an enterprise analytics platform and access to talent with data science and analytics skills," said Randy Guard, Executive Vice President and Chief Marketing Officer at SAS.
"With AI now top-of-mind for many organisations, it's more important than ever to have a powerful, streamlined analytics capability. AI can only be as effective as the analytics behind it, and as analytical workloads increase, a comprehensive platform strategy is the best way to ensure success at scale."
Enterprise Times: what does this mean
SAS says the report is the result of a two-part research process:
the first phase consisted of in-depth interviews with professionals in 132 business and government organisations across EMEA; these discussions involved a common set of 15 questions asked of analytics business sponsors, IT decision-makers, heads of analytics and data scientists
the findings from this phase then informed the second part of the research, an online survey conducted on a global basis from 477 qualified participants.
Overall the responses to the SAS research suggest that companies:
know analytics can help them
lack a clear and common understanding of the benefits of using a platform approach across the enterprise and the analytics lifecycle.
This might explain why so few organisations feel they have the right infrastructure in place for AI. Nevertheless, and despite the wide variety of uses organisations have for analytics, confidence that analytics have a positive role to play is high with some 70% asserting their organisations derive business value from data through the application of analytics.
Perhaps, however, the most challenging assertion for SAS analytics is that those organisations which invest in data science talent are more likely to see a positive ROI as borne out by this confidence level:
rising to 72% from those in analytics roles
dropping to 65% for standard IT teams.