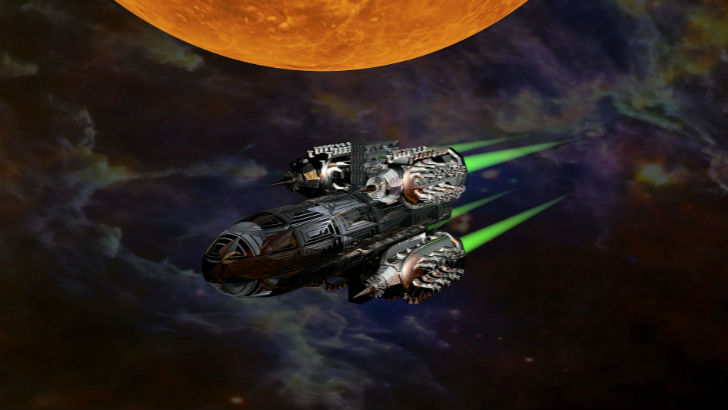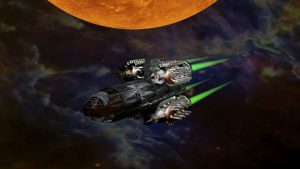 Salesforce announced another stunning quarter with growth up 27% year on year at $3.28 billion. It revised its FY19 forecast upwards to $13.175 billion (from $13.125). This is an increase of $50 million, larger than many other companies revenues. Growth was driven from across the market according to Keith Block, co-CEO, Salesforce who commented: "Our vision, our execution and our relentless focus on customer success resulted once again in excellent performance across all clouds, all geographies and all industries in Q2." (source Seekingalpha.com)
Revenues from subscriptions actually grew by 28% to $3.06 billion with professional services experiencing a slower growth at 14% to £221 million. This is not a concern as Block subsequently called out during the analyst call that Salesforce certifications in their five top SI's had increased by 50%. That is a significant number as those SI's already have large practices. While it is possible these consultants are new hires, it is equally likely that they are moving from other practices such as Siebel within those organisations to Salesforce. This growth bodes well for the future and shows that the momentum is with Salesforce.
Financial Highlights
Revenue from Sales Cloud alone breached the $1 billion mark in a quarter for the first time. Salesforce has also generated $458 million in cash from operations in the second quarter. This is a rise of 38% over the previous year. More importantly it now has a war chest of total cash, cash equivalents and marketable securities standing at $3.43 billion. It could therefore make another substantial acquisition this year. Unearned revenues also increased by 24% year on year to $5.88 billion,
Additionally Mulesoft, bought for $6.5 billion earlier this year, is performing above expectations. It contributed $122 million in revenues with a further $77 million in unearned revenues. Mark Hawkins commented: "This was higher than we anticipated due to a higher mix of license revenue in the quarter. We're very pleased with the MuleSoft's performance to date."
Other sectors are also performing well with Service Cloud, Marketing Cloud and Sales Cloud all delivering growth in the quarter. Public Sector was also called out with governments in the US, UK and others and highlighted by Block as one of its "strongest verticals".
The fuse is lit for Einstein
Of all the products Einstein seems still to be slow to generate revenues for Salesforce. It is gaining traction but not yet turning in the kind of revenues Salesforce is willing to shout about, yet.
Marc Benioff, Chairman and co-CEO commented: "Salesforce Einstein, our own artificial intelligence platform now provides our customers with over 3 billion predictions and insights every single day…. When we actually turn Einstein on in the Commerce Cloud and customers have the option to do that, the moment they turn it on, they see double-digit revenue growth above what they were already experiencing on the Commerce Cloud is amazing."
When challenged about actual revenues though Block commented: "It's an incredible product and we're just at the beginning here…But boy, the results are, from a mind share perspective and early days on the money side and revenue side, we feel very, very good about where we're going here."
Confidence remains and if all customers are seeing the uplift in revenues that Benioff is talking about then as Block indicates, the money will come. Is time running out though. Competitors will add their own AI to their applications and it will no longer be such a competitive advantage but an expected part of any solution. While the underlying revenues of Salesforce are growing though this is not likely to be a major issue.
Building a guidance system for Einstein
Salesforce has a strong philanthropic culture. Benioff often uses the the Dreamforce keynote to expound on this to a very receptive audience. He used this analyst call to explain a new initiative.
Our industry has reached an inflection point that must be supported by a strong set of guiding values.
He continued: "We all know that and you see that every single day. We know the technology is not inherently good or bad. It's what we do with it that matters. And that's why we're making the ethical and humane use of technology, a strategic initiative at Salesforce."
To deliver this oversight Benioff announced the appointment of a new officer that will oversee the ethical and humane use of technology. He added : "We have to make sure that technology strengthens our societies, instead of weakening them. Technology needs to improve the human tradition, not undermine it. We're looking forward to working with all of our Ohana and all of you in illuminating this important task together and continuing this incredible and critical discussion, especially here at Salesforce and including coming up at our Dreamforce conference."
It is another example of Salesforce leading the industry, and arguably leading the political dialogue on the issue. This is also more than just looking at the application of Asimov's three laws of robotics. Though it does prove that Asimov was right to consider the existence of such "laws". It will be interesting to see how this function develops. Will other companies appoint similar officers?
What does this mean
Salesforce market share in CRM is still growing. It is growing revenues faster than the actual market growth and is dominating that industry. With a promise of a big announcement at Dreamforce, not just that Metallica that are headlining the concert, the analyst call was perhaps more muted than normal. What is clear is that the Salesforce rocketship is still rising. Will Einstein provide more fuel to keep Salesforce climbing or will it be another rocket that brings another level growth acceleration? Time will tell.
Note: All quotes sourced from Seekingalpha.com