Ethos' Bedrock is a high-performance 'Blockchain Financial Services' (BFS) platform. Ethos built Bedrock on a vision of making blockchain and cryptographic protocols as easy and accessible as internet protocols. With Bedrock, institutions can leverage 'battle-tested', digital asset technology and in so doing lay the groundwork for crypto financial services such as custody, liquidity, brokerage and lending.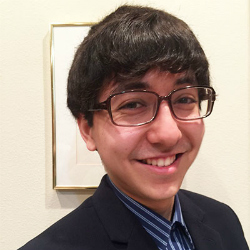 "Nearly every fintech firm views blockchain as the next paradigm shift for digital finance, but the wide array of blockchain and crypto protocols and frameworks have long been complex and inaccessible – until today," says Ethos founder and CEO Shingo Lavine.
"Bedrock provides the infrastructure for a whole new wave of revolutionary blockchain-based products and services that will power the digital economy of the future."
The importance of the Ethos Universal Wallet for Bedrock
Ethos's flagship product is the Universal Wallet. This runs on Bedrock APIs. It is Bedrock's reference application. In effect Universal Wallet demonstrates Bedrock is not a theoretical infrastructure. It is:
up and running
supporting >90,000 users
has performed over 400,000 transactions (connecting with a variety of blockchain networks).
Bedrock and its possible attractions for financial institutions
Bedrock includes structures to enable institutions to create their own crypto wallets, liquidity and custody services. This is in addition to creating custom solutions for blockchain integration, alerts, identity and transaction monitoring.
By using open peer-reviewed standards – such as BIP32, BIP39 and BIP44 Bedrock enables institutions, or their customers, to safe-keep hundreds of digital assets through Ethos' SmartKey technology. Bedrock also includes an abstraction layer to support multiple blockchains and custom digital assets.
The bedrock of Bedrock is the Ethos token. This was designed to provide utility and access throughout the Ethos ecosystem. Bedrock business partners may:
utilise and stake the Ethos token to unlock access to the system
pay for the fees and receive discounts (with the token).
A 'gas mechanism' protects the network from resource greedy, malicious or inefficient applications. This provides reduced fees as well as establishing the basis for an ecosystem which:
provides efficiency and cost-effectiveness
delivers benefits to both businesses and consumers.
About Ethos
Ethos is a cryptocurrency services provider which seeks to build bridges between the blockchain and existing financial institutions and systems. For Ethos the Ethos Universal Wallet enables "anybody to securely safe-keep their own crypto assets easily, safely and for free".
The Universal Wallet is decentralized. Consumers create and own their own private SmartKeys which secure their personal digital vaults. The Universal Wallet uses Bedrock as its foundation platform. This abstracts and makes blockchains more accessible, secure and compliant for both people and financial institutions.
Ethos has built a blockchain team drawn from financial and technology executives with experience at companies like Blackrock, Citrix, Deloitte, Freddie Mac, Merrill Lynch, State Street and UBS. Ethos has its headquarters in Singapore.
Enterprise Times: what does this mean
Possibly the most important aspect of Bedrock is that financial institutions can licences it under either joint venture or custom engineering contracts. Such an approach should enable any financial institution to investigate whether the Ethos approach is relevant and to test what they propose.
The Ethos claim that the Universal Wallet proves Bedrock, given that the Universal Wallet belongs to Ethos, is more dubious. Third party proofs will be more relevant to encourage financial institutions to dig deeper- and they may yet be offput (as is Enterprise Times) by the significance or implications of using a proprietary token.