Another accounts payable platform has integrated its solution to NetSuite. Corporate Spending Innovations (CSI) announced that CSI Paysystems has achieved the 'Built for NetSuite' status. The platform provides a wide range of AP automation across different payment types including including single-use virtual cards, ghost cards, proprietary network, ACH, paper checks, and foreign exchange (FX). It is already listed on the SuiteApp marketplace.
As one would expect the solution maintains PCI-DSS compliance and SOC-2 certification. It is also available on any device. Users are able to access CSI Paysystems from their mobile and tablet, approving payments wherever they are.
CSI Paysystems is able to map against existing workflow processes and also includes a validation process to ensure that payments are not duplicated. It supports payment reconciliation through a variety of offerings. These include PDF and CSV export, emails or FTP delivery. While it does support bi-directional integration with NetSuite it does not yet appear to do invoice matching. This is a feature that Tipalti recently announced for its AP integration with NetSuite.
The platform does appear to have some strengths though. It is capable of driving significant cost-time savings by reducing payment cycles to improve discount capture. It also has a rebate scheme when used in conjunction with virtual cards spending.
David Disque, President of CSI commented: "We're eager to expand our reach into new verticals which is what this relationship will allow us to do. Our payments platform is tightly integrated with NetSuite, which will make it easy for customers to initiate and manage the entire payment process without any significant changes to their current workflow."
What does this mean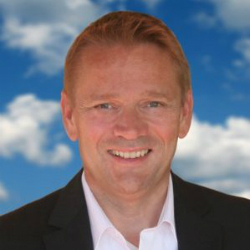 The power of a platform is proven by the strength and variety of its ecosystem. With CSI adding its powerful AP platform to the NetSuite platform this is also a boost for NetSuite. Guido Haarmans, Vice President, SuiteCloud Developer Network and Partner Programs, Oracle NetSuite. "As one of the global leaders in financial technology, CSI are experts at solving corporate spending accounts across the globe. With this integration, CSI is taking the next step toward providing its customers with a comprehensive cloud-based solution by modernizing its payments system with secure automation capabilities."
CSI Paysystems is able to integrate with other ERP solutions using its API and import/export functionality. Last year it announced the integration of its globalVCard Virtual Card payment solution to SAP Concur Compleat Travel Management Software. Whether it will look to integrate its corporate travel solution to NetSuite remains to be seen. However, with the integration of CSI Paysystems it will look to capture a share of the market growth that NetSuite is experiencing.