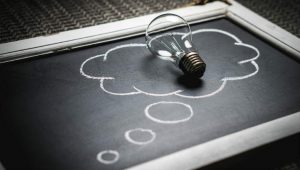 At Accountex USA Jennifer Warawa, EVP of Partners, Accountants and Alliances Sage unveiled the Sage Accountants Network (SAN) Client Advisory Services (CAS) Program. Its intent is to provide the tools to enable accounting and bookkeeping firms to increase their skill sets in line with client expectations. Those expectations are growing with research by Sage indicating that 82% of the 3000 accountants responding to the survey saying that clients expect more services that five years ago.
Sage Accountants Network
Many of the 11,000 accountants in the US Sage ecosystem are members of the Sage Accountants Network. SAN is targeted at small and midsize practices and businesses. Members are able to access several deliverables. These include software licenses to run their practice and access to Sage University learning programs as well as phone support for Sage applications and more. For those the new CAS program is available at no additional cost. For the remainder it is an added incentive to join.
Client Advisory Services (CAS) Program
The new SAN Client Advisory Services Program offers education on how to build new services in a five step plan:
Create a new service,
Package the service,
Pricing,
Marketing,
Offer the service.
The program was built in conjunction with Boomer Consulting Inc. Boomer Consulting is well known to CPA businesses offering advisory services to more than 1250 clients. The program consists of a mix of components of the advisory services that it already offers without the direct touchpoints. The program consists of eight themes:
Verticals and Market Segmentation,
Key Performance Indicators,
Packaging and Pricing,
Talent Recruitment and Development,
Client Engagement Process,
Business Development and Marketing,
Engagement Letters and Service Agreements,
Business Planning.
Each theme is supported by a range of materials including case studies, checklists and templates to help accountants through the innovation process. For those who value more traditional training, workshops can be arranged at an additional cost. It is assumed, but isn't clear, that these would be delivered by Boomer.
Jennifer Warawa commented: "Businesses are increasingly digital, and tech-savvy millennials now dominate the workplace, which is disrupting how today's accountants work. With the launch (of) the SAN Client Advisory Services Program, we are helping the accountant community transform their business model in order to stay ahead of change and embrace new technological innovation."
What does this mean?
This is a good move by Sage as it looks to retain the accountants in its ecosystem against the threat that Xero and QuickBooks pose. It shows that it understands there is a seismic change in the services that accountants need to offer. It is now offering a practical and in some cases at no additional cost service to its existing channel. This will help them with creating those new services.
Sharon Berman, a SAN member and Principal at Rehmann CPA's and Advisors (a top 50 CPA firm) agrees saying: "The new SAN CAS Program Toolkit is a great resource that will assist us with delivering new operational insights and forecasting for our clients. We'll even have the ability to upgrade our data management effectively and securely. The useful tools will help us enhance our CAS practice to deliver even more value-added services to our clients – increasing overall growth and profitability for all stakeholders."
Boomer values the new free programs at around $2,000 worth of collateral. The question is, now that Sage has offered this new program how many will take it up? How many hearing about the program will decide to move into the Sage ecosystem? This is a good move by Sage, but it is only available in the USA, will they offer it elsewhere? The obvious location is Canada where Boomer also operate, but it would be welcome in its other regions too.