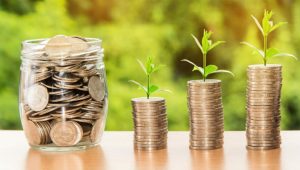 As the summer reaches its peak in the northern hemisphere software vendors seems to be hot amongst investors.
Both SugarCRM and iCIMS are about to receive further investment from private equity sources to help with their growth. Neither firm revealed the size of the investment but both are looking to use these new funds for growth.
Accel-KKR invests in SugarCRM
This is the second announcement this week that sees Accel-KKR take a stake in a CRM company. One of its other investments, Kerridge Commercial Systems, announced the acquisition of EDP earlier this week, including its CRM product, Vecta.
The investment, according to the release, is "significant" and a "substantial investment". The money will be used to "drive product innovation, services, expanded capabilities and a strategic acquisition program".
SugarCRM's CEO, Larry Augustin commented:  "Following several years of significant growth, market recognition and high customer satisfaction, this is the perfect time for us to work with an investor who is as enthusiastic and confident about the CRM market and our approach as we are.
"This significant investment will enable substantial business growth, both organically and inorganically."
SugarCrM has already raised at least $123 million in funding. Its last significant raise was $40 million in 2013 led by Goldman Sachs (Source Crunchbase). With SugarCrM listing Accel-KKR as an investor on its site, it seems that Accel-KKR may have bought out some of the earlier investors.
Jason Klein, managing director at Accel-KKR, added: "With our extensive and global network, we will be able to introduce SugarCRM to potential customers and partners around the world. Our holistic approach to growth, both direct and through channel partners, combined with the strategic guidance and operational expertise we provide, means we can add significant value to the businesses we work with from day one. SugarCRM is a truly innovative and ambitious company; we look forward to working together."
It is that wider network that Accel-KKR is offering that clearly excites Augistin. In a blog he wrote: "In addition, SugarCRM brings a unique and industry-leading ecosystem of business partners to our customers. Tailoring a CRM solution to a company's unique needs requires expertise and experience. Our business partners stand out in the market as CRM experts. Together with Accel-KKR, we look forward to continued investments in expanding this world-class partner channel for our customers."
Vista Equity Partners invest in iCIMS
iCIMS also announced that Vista Equity partners (Vista) is looking to make an investment in the company. The size of the investment was not announced but the board make up seems unlikely to change substantially. Colin Day will continue as CEO and a board member. Susquehanna invested $35 million in 2012 and a further $56.7 million in 2015 (Source Crunchbase). It continues to have a representative on the board and retain a share in the company.
Vista has a wide range of investments including several SaaS companies, including Aptean. This has already been a significant year for iCIMs. It has a new leadership team in place and the funds to invest in further growth.
Colin Day, iCIMS Chairman and Chief Executive Officer commented: "We're very proud to partner with Vista, who has a phenomenal reputation and strong technology expertise, to accelerate our growth. Given the size of the industry, iCIMS' track record, and our team of dedicated, talented employees, we continue to see an incredible opportunity for iCIMS to win this market. Vista's support gives us additional confidence in making that a reality."
The investment is subject to approvals but the inference is that this will not take long. iCIMS provides recruitment software to more than 3,500 customers across the globe. During this year it has formed strategic partnerships with ADP and Ultimate. It also acquired TextRecruit.
One of the key challenges for businesses today is talent acquisition. As the fight for the best talent hots up, iCIMS is well placed to provide a solution for businesses. Vista Equity Partners clearly agrees. Brian Sheth, Co-Founder and President of Vista Equity Partners commented: "Increasingly what separates top companies from their competition is their ability to identify, recruit and hire the best talent.
"The competition for talent is only going to increase in the future. As the market leader in talent acquisition solutions, iCIMS is poised for growth by providing companies the competitive edge they need to bring on top talent. We are thrilled to invest in iCIMS to help capitalize on the opportunities in the market and accelerate the company's growth."
What does this mean
Both companies now have the funds to increase geographical reach and marketing output. Spent wisely, both should. SugarCRM has perhaps the harder task in a market that is dominated by Salesforce and with companies such as Zoho competing hard at the lower end.
There is a possibility that this is the last investment for both companies. The next step may be IPO or acquisition. In the case of SugarCRM an IPO is more likely. For iCIMs it could easily be either. If the partnership with ADP goes well, they could be a possible suitor, especially once integrations are complete and the product proves attractive to its customers.