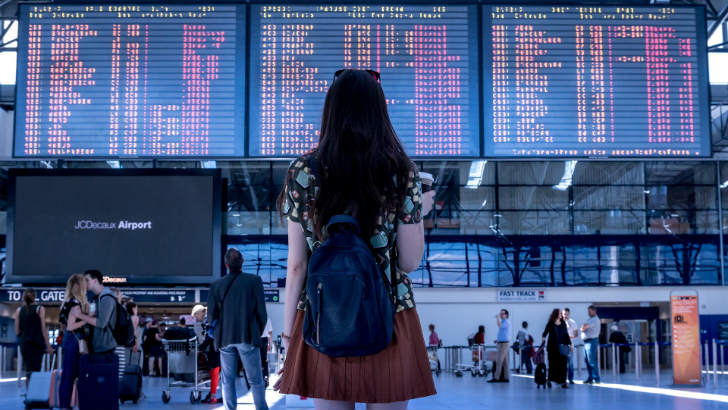 Concur has announced four improvements to its solution that enhance the employee safety for corporates. The news is very topical at the moment. In the press release issuing the announcement Doug Anderson, SVP, Travel Product at Concur cites the recent shooting in Silicon valley as an example.
However, incidents such as these happen all over the world, from the tragedy in Genoa this week to the car ploughing into cyclists near Westminster London. The latter, as I was visiting London on that day, meant more frequent than usual phone calls home to assure my wife. Others whom I met that day went through the same process.
Concur has added four features that help employees ensure they know more about where their employees are. The solution already includes Concur Locate which can send alerts to employees if there is an incident near them. The first of four updates relates specifically to that functionality.
New API support for Concur Locate
Concur has made available an API for Concur Locate. Uber for Business has already integrated into the new API. It allows Uber for Business to transmit location coordinates of the employee to Concur Locate as they travel. Uber made a separate announcement about the new feature. During any incident businesses can pinpoint the location of employees no matter where they are.
Mobile app support
Concur has added messaging support for Concur Locate in the SAP Concur mobile app. The app is available on both Android and iOS devices. Communication is possible in both directions. Thus employees can proactively contact their employer with their location if they need assistance. The mobile app also allows:
Capture receipts with your smartphone, then ditch the paper.
Upload IRS compliant images directly to expense reports.
Immediately approve or reject expense reports via manager access.
Add car mileage to an expense report.
This allows employers to contact employees via another channel. Concur Locate is already caopable of using email and SMS.
TripLink improves TripIt Pro
TripIt Pro provides information about different locations for employees. It has safety scores for different neighborhoods around the world. This is very useful when travelling to a strange city. Just turning left or right out of a hotel door can make a significant difference.
The safety socre includes subcategories including risk of physical harm, women's safety, health and medical, political freedoms, and theft. It has also recently added information about embassy locations, currency conversions and vaccinations. TripIt Pro core functionality includes the ability to create master travel plans and assist with alerts including real-time flight alerts and gate change notifications.
Use of TripLink increases visibility
Many employees book travel requirements outside of the corporate booking tools from Concur. A recent report by GBTA, sponsored by SAP Concur (Registration required), highlights that 15% of air travel and 37% of hotel bookings are done outside the corporate booking tool. As TripLink is wholly owned by SAP Concur, bookings made in that solution can feed data back into the Concur solution, making then available to Concur Locate.
TripLink is also growing with 6.9 million registered users. If companies using Concur promote the use of TripLink rather than other booking tools the inference is that employee safety is improved.
The logic for this is slightly flawed. 6.9 million is a small proportion of the market. There are a large number of other sites that employees will no doubt prefer to book through. Some of those will offer discounted travel and accommodation booking over and above TripLink.
What does this mean
The first two items are clearly improvements to Concur. One interesting feature that Concur might consider adding is the ability to pass information to emergency contacts, if selected, and if those emergency contacts are willing to share their personal data.
As companies understand more about the location of their employees there is a definite benefit to informing employees loved ones that they are indeed safe and not involved in an incident.