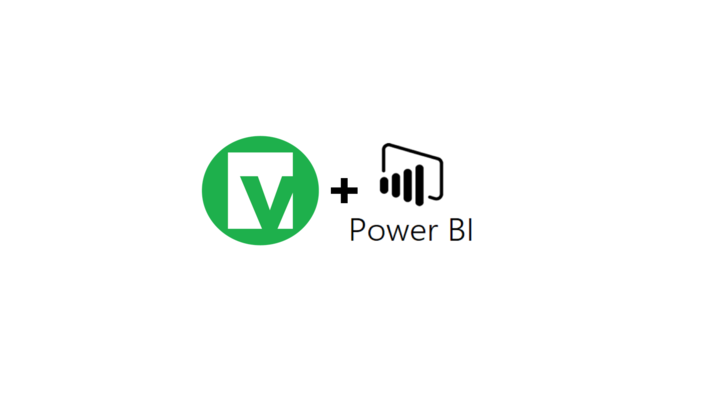 Vena Solutions has announced the latest version on its Financial Planning & Analysis (FP&A) solution.
The release contains more than 20 functional improvements. Broadly speaking they are divided into three broad categories:
Improvements to the business modelling features.
Enhanced performance
User experience (UX) enhancements
In addition, Vena has also made available a beta release of its API manager design and a new manager user interface. The latter includes a more intuitive and user friendly UX. Other new features include a new status tracker and open process view.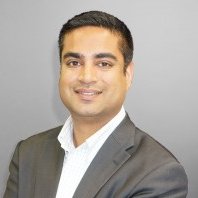 Rishi Grover, chief solutions architect at Vena Solutions commented "Vena's ongoing technology innovation puts our customers first and foremost. Our latest product release makes it faster and easier for businesses to adapt to ever-changing conditions – all while maintaining high data accuracy and integrity. Coupled with Vena's industry-leading user experience, every-day users benefit from powerful new features designed from the ground-up to help them achieve their bottom line."
Vena continues to build new integration capabilities. This release adds deeper integration to Microsoft Power BI and Microsoft Office365. The Office365 integration includes new functionality for the contributor add-in. It also includes support for cascade and drill down
Vena expanding its partner ecosystem
Vena continues to build out its partnerships. It is a strategic partner of FinancialForce and was recently listed on the Deltek marketplace. Vena has integrated to many applications for years but is starting to formalize these relationships. Clark Muse, VP Corporate Development recently commented: "Vena's integration partnership with Deltek developed over the course of several years working with well over a dozen mutual customers.
"Those customers consistently lauded Deltek as a premiere ERP and accounting system, especially for firms in architecture, construction and engineering (the so-called "ACE" sector). But they all expressed a need for dedicated FP&A functionality – namely budgeting, planning, forecasting and reporting."
Business Modelling
Customer will be glad to see several improvements in the business modelling features. Most of these are minor but can have a significant impact on efficiency. The improvements to the sandbox are the most notable.
Improved data integration: Smart dates can now be imported at the click of a button. It is also possible to import Vena user information to use in budget templates and reports.
Sandbox Replication and Deployment: Clone your production environment into a sandbox. Within the sandbox it is possible to make changes to processes and structures. This makes it easy to test them before they are finally deployed into the production environment for use. It reduces risk from errors significantly.
Audit Workflow Revisions: You can now easily audit workflow revisions in the process designer and quickly trace back which Vena Manager made changes to a process workflow.
Enhanced Expression Editor: One click editing of expressions makes it easier to correct any errors. Easily adjust expressions throughout the entire building process.
New Multi Dynamic Row (MDR) Mapping Interface: Streamline the MDR creation process with the new user interface for mapping multi-dynamic rows. Users can now set up MDR tables, saving time and creating efficiencies.
Clear Slices for ETL Templates: Save time while maintaining data integrity and reliability by creating ETL templates for data loads into Vena. Specify intersections cleared and replaced.
Performance
Vena has also improved the speed of the solution for users in several ways. The loading times for web pages are now faster. It is also possible to filter processes by status (Completed, Paused, Not Started and Active). While it appears that this only allows a single selection it does enable the user to find a process faster.
Users can also use the Vena Query language rather than SQL during the ETL process. This has enhanced features that allow faster integration performance.
UX enhancements
There is a wide range of improvements to the UX in this release such as:
Additional options on specific tabs, including export to CSV on the files audit tab.
Errors and warnings have been improved especially within the template design function.
Additional flexibility in the due dates for contributor tasks.
It is now possible to set times for different time zones. This is especially useful for multinational companies.
Vena has also introduced a single sign-on between the application and the support portal. Users no longer need to log in twice to raise an issue. This enables easier access to in-product support for users and cuts down the time taken to resolve common issues.
What does this mean
Vena is a challenger in the market and is one of the products that is growing quickly both in customer numbers and functionality. Industry observers seem to agree.
Craig Schiff, president and CEO, BPM Partners commented: "Vena consistently combines power and usability in its software which is why I believe they continue to get high marks from their customers. With its latest release, Vena offers enhanced and streamlined modeling capabilities, enabling finance and other business users to better respond to the needs of the organization. In doing so, Vena demonstrates its ongoing commitment to innovation and customer success."
This latest update does not contain any major modules but it is a significant iterative improvement from the prior version. It has certainly improved both its power and usability especially in its Financial Planning and Analysis solution. Vena will need to continue this cadence of update in what is a competitive market. Its strategy of partnering with ERP vendors is also one that should reap rewards, both with Deltek and FinancialForce. With Adaptive Insights now part of Workday, it is one competitor that other ERP vendors are less likely to approach for partnerships.