The Sage (LON:SGE) share price dropped sharply (646p to 612.80p) before its trading update for the third quarter 2018. It has since recovered (646.80p) as the update revealed a solid quarter with some signs of recovery for the growth warning issued earlier this year.
Group revenue increased by 6.8% in the third quarter driving overall growth for the first three quarters to 6.5%. With a target of 7% for the full year, Steve Hare, CFO at Sage Group Plc was confident that they would hit that target. The driver will be an increase in cloud connected solutions and the conversion of Enterprise Management sales. Hare commented: "We do remain confident of achieving our full year guidance of around 7% organic revenue growth and around 27.5 organic operating margins."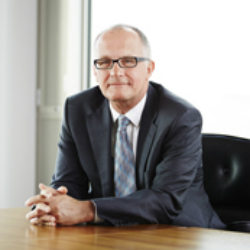 There is a caveat here. Although Sage now has a better view of its pipeline, due to an increase in discipline on their CRM, it has not yet booked revenue. Hare reiterated during the analyst call: "If we miss the number it is not because we didn't have the opportunity it is because we didn't convert."
This will put an increased pressure and expectation on the Sage sales teams as they look to close that business. If they don't close that business then the full year figures may not be as expected. What was surprising was that Enterprise Management sales (formerly Sage X3) are still mainly driven by on-premises sales.
International buoyant
Internationally, the US and Canada, Sage Intacct has grown strongly. The exception in the US is Enterprise Management which performed poorly. Hare added "In the US we have good visibility, we have started to convert more of the opportunities but there is still plenty to do in Q4. The level of license revenue is expected to pick up in Q4."
Iberia and Central Europe also delivered double digit growth with France also recording its best quarter since Q4 2016. Hare cited GDPR as a reason for the Iberian growth as companies look to modernise their solutions. However, revenues in the UK and Eire are flat.  It is to resolve this that Sage hired Sabby Gill to recover their fortunes in their home region. Gill will take over in an environment where the recent "cull" has hit middle management in Sales and Marketing hard.
Making Tax Digital proving a lever for growth
The revenue is being driven primarily by the Cloud Connected solutions, Sage 50c and Sage 200c which are hitting 70% growth. This is in part being driven by MTD (Making Tax Digital) which is not available to the legacy products. Hare admitted that reaching legacy customers that are off maintenance plans is hard. Competitors are also attacking that market and this may ultimately reflect in a loss of market share.
Hare was cautious in responding to a question around the internationalisation of Sage Intacct. He indicated that a further update would be given at the end of the year. In theory it is due to launch this year, with the UK market first.
Native cloud solutions, such as Sage People and Sage Business Cloud elements are turning in a 30-40% growth, though Sage do not break down the success that each solution has. Of those, in terms of announcements, Sage Intacct appears to be the strongest (and oldest) of the solutions.
What does this mean
Stephen Kelly, CEO and Hare are by no means out of the woods yet. Hare is relying upon the sales team to convert a significant number of pipelines in order to hit the revenue and growth targets. This is not an impossible ask but it could be a baptism of fire in the UK, especially for Gill. Having said that the third quarter was broadly positive. There is momentum in the right direction but it may not be enough yet to hit all the targets.
With the share price volatile but broadly unchanged on the week, any sign that Sage are not converting the deals over the next quarter is a another blip in the Sage transformation. Having said that, the company has some momentum, especially with connected cloud which appears to appeal to many companies as a hybrid solutions. It could be that this is what actually drives growth. Sage is giving Gill, other country heads and product leaders time to get the native cloud products more competitive and winning business.