Many businesses need investment for several reasons. They may need it to develop their product or launch this into the market place. Alternatively it's required later for expansion or entering a new jurisdiction. The common route is equity share or a bank loan and whilst readily available, these are not without pitfalls and obstacles.
What should you be asking yourself before seeking investment?
Firstly, you and your founders must decide on whether you are prepared to give away equity in your company. If that is agreed:
How much control are you willing to transfer?
What level of control do you need to retain to be able to operate your business on a day-to-day basis?
Loss of control in your business is one of the biggest disadvantages involved in selling equity stakes. There are situations where the founders of a business are voted out of the company by investors or driven out due to change. Be careful to consider how involved you wish to remain and if it is of concern look at non-equity investment options.
You must value your business now and what you predict it to be worth before making any decisions on the level of equity/price you are willing to accept. To do this properly you must show clearly evidence of how you have arrived at that sum. Too high and you could lose the investor. Too low and you lose much desired equity.
The decision on the type of investment vehicle you choose will be clear if you agree now, with your co-founders, on:
whether the objective is to grow and manage the business or
package this for an imminent sale.
This is because a longer-term aim is a completely different process to a short-term build and sale objective. Ultimately investors want to know how they will get a return on their investment. Make it clear within your business plan what your exit strategy is, and theirs.
You must understand the investors or agent's terms and objectives. We have frequently found agreements containing clauses,
that permits them to remove founders,
block sales,
prevent daily decisions of a certain nature without their involvement,
install expensive executives with a salary determined by them,
insist on changing trusted advisors,
periods of exclusivity (minimising your ability to negotiate),
trade arrangements or offering discounted services to them.
How do you secure this investment?
You need to have your house in order- Pre-Due Diligence

An investor will want to see clear and maintained accounts. The shareholdings are correctly registered at company's house and you are up to date with filings, tax returns and all financial mechanisms;
Legal documents need to be in place and more importantly up to date and relevant.

A Founders agreement must be in place for the protection of the business. It must adequately and concisely address all relevant issues so that an investor trusts the business is secure.
All the business IP must be protected adequately and assigned fully to the business as this will be an asset the investor will want to benefit from.
There must be adequate contracts in place with suppliers, customers and employees. This shows the investor you are a serious business and that it's less likely, any unexpected disputes can arise or that they cannot be resolved.
Any commercial property must be correctly documented.
Have you got a clear GDPR audit and policy to satisfy the investors of your compliance?
Any regulatory requirements or registrations must be in place.

Insurance – the investor will want to make sure all cover is adequate and in place be it employee liability, professional indemnity or building contents insurance.
Polices – depending on your business certain legalities are necessary such as, Cyber Protection if in the advanced technology sector, employment/contractor's policies specific to IP assignment.
Be prepared
Be confident in your proposal. Understand your business so you can address all the questions adequately. Be clear on what it is you want and your objectives, as it's as important the investor aligns with this as much as you fulfil their objectives.
Anticipate what they are likely to ask and think about certain scenarios. Make sure their potential questions will not expose flaws in your business strategy. Never be evasive. Sell the team you have in place, the problem you are solving , the size of your market and what ultimately their money will be used for and what this will generate in return
A credible business plan
Investors are put off by long technical documents. They want to know what your product/service is, how its performing and how it is to be marketed. Investors want to know and see that they will generate a return, and that you have a risk management strategy. You will need to prove your business is compliant with all legal and accounting requirements so ensure financial controls are in place. So concise and well thought out plans are essential
Understand your market
Make sure you can demonstrate a knowledge of the market that your product/service is in and concisely communicate this to your investors. Investors will be holding confidence in you that you know your competitors. They will want to know how you will respond to competition to put your business ahead.
Never state your product is entirely unique if this cannot be backed up. Be up front about your completion and highlight why you are a better bet. Understand the scale of the market and where you can take this.
Be informed
Understand all the options available to you so you are not forced down a route you didn't mean to go. Take time out for adequate advice and do not be afraid to ask questions, take calculated risks, but negotiate for your needs.
Securing investment – don't get pressured into the wrong decision.
Meet different advisors, explore all the options and understand what is available and what each practically will mean for you. What may appear too restrictive to a lawyer or accountant may still be worth the risk to your expansion. However, what may appear a dream offer could come with too many strings – juggle advice against what you need carefully.
You do not have to give control of your company away. If you are concerned about giving shares away consider there are other options available to you. I covered funding options in this blog.
Conclusion
Getting this right from the start or before you take the next stage to expand or secure investment for your business and your personal interests. The money you can save by getting your house in order and having the best possible tax and legal advice means you can develop and expand without the usual risks effecting other businesses.
Make sure you have good advisors on board early to advise you, secure favourable terms and resolve any issues before you go to market. You get one chance to dazzle an investor over and above your competition, the more concise and prepared you are, the better the impression to stand out in the crowd.
Our knowledge working with companies, investors and financial groups have given us an insight into the options available for companies. We are aware of the risk and benefits of each option and not just from a legal perspective but a practical and operational one. This unique position enables us to, without conflict, set out all the options available to our commercial clients, advise them on the selling features of each, package the legal work accordingly and then refer them to the correct financial advisor to progress along their chosen route.
The most important thing is a business is armed with all the facts and options and understands what he actually needs and wants before he enters the arena to negotiate for investment.
---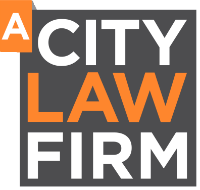 In the meantime, if you can't wait, you can contact us directly for impartial advice by visiting our website http://www.acitylawfirm.com/ or emailing [email protected]
Karen Holden is the Managing Director & Founder of A City Law Firm who practise both commercial law and litigation, having been admitted to the roll in 2005. If you require further advice or assistance, please do not hesitate to contact [email protected]rm.com
A City Law Firm Limited is a leading entrepreneurial law firm in the city of London, with a dynamic and diverse team of lawyers. It was awarded most innovative law firm, London 2016 and Business Law firm 2017. They specialise in start-up business law, the tech industry, IP and investment