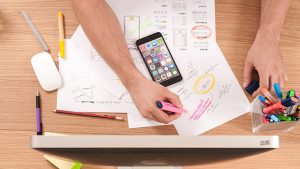 At PegaWorld 2018, Pegasystems has launched the Pega Independent Software Vendor (ISV) program. The company is to make it easy for developers to build software and integrate with its flagship Pega Infinity suite which it announced yesterday.
The program will result in the company having an App Store from which customers can download components. The announcement raises a major question about how Pega will curate applications including testing. It will also be interesting to see how existing partners react to the news. If successful, there is the possibility of bringing in a lot of small developers and even helping large customers monetise their own investments into the platform.
Rupen Shah, vice president, ISV alliances & strategy, Pegasystems said: "As Pega's business continues to grow, our ecosystem must also expand to meet our clients' increasing needs. The ISV program is an essential part of this growth, which will give partners full access to the untapped potential within Pega Infinity. These solutions will enable our clients to become more competitive and accelerate time-to-market, all while leveraging and extending their Pega investments."
The challenge of running a dynamic App Store
As many a vendor has discovered, running its own App Store is not simple. You can take the view that all you are offering is a place for ISV's to showcase components. That approach leaves the vendor hands off but doesn't do much to create a dynamic marketplace. Pega will not want to risk this approach, especially as Shah says this is about enabling clients to leverage their Pega investments.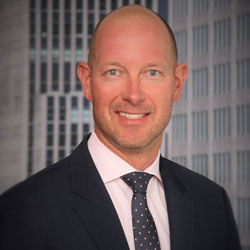 The more likely approach here is a curated and controlled App Store. Enterprise Times asked Tom Libretto how it would deal with testing and validating apps. Libretto told us that Pega was going to deploy all its current software test technologies. That includes unit tests and other tools. What was not clear is how Pega will help ISV's navigate those tests or how long they will take.
Even when software has been curated, it doesn't mean that it is secure or safe. Libretto believes that Pega will make a difference to quality. When asked if that meant this would be more Apple than Android, Libretto said Apple.
There is more to an effective vendor apps store than just onboarding and testing applications. Last year Enterprise Times sat down with Jenkins to talk about their third-party plug-ins. They had discovered that by not actively curating, there were a lot of unpatched, unmaintained and abandoned plug-ins in their store. They then decided to start removing older plug-ins, making it easier for customers to choose which plug-in was right for them.
If Pega is successful with this program it may face the same problem. At the moment this is just early stages but by PegaWorld 2019 it will be interesting to see how many ISV's have signed up.
What does this mean
This is a good move by Pega. The more it can help customers leverage that investment in their products the better. Provided it can properly curate the apps that ISV's write, it will find itself in a good place.
It will also need to consider how it deals with ISV training. As it releases more software and looks at new areas it will need to create developer training. Some of that will come as part of its community announcement, also made today. With AI and Blockchain now on the agenda and Pega moving out of its safe zone, ISV's will be key to delivering the wider application market that customers want.