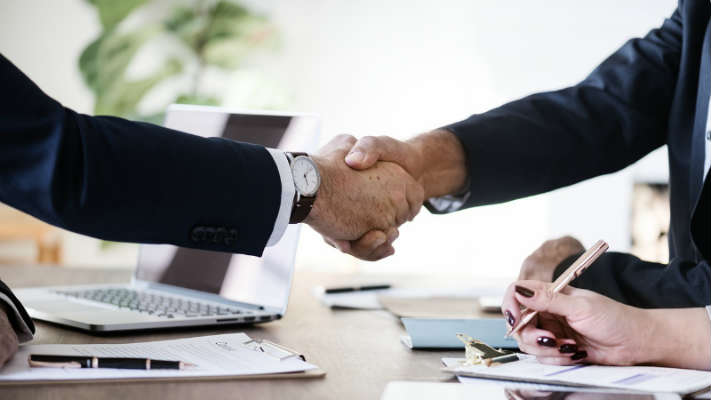 XCD and Symatrix have announced a strategic partnership that will see Symatrix offering a managed payroll service for XCD customers. Symatrix will use the XCD payroll solution, built on the Salesforce platform to deliver the service for UK customers.
Customers of the XCD HCM solution can view their payroll in real time from within their HCM solution. Symatrix updates the payroll record in the same instance. This means HR leaders can be assured that Payroll and HCM use the same single source of data. With XCD based on the Salesforce platform it also brings together several functional areas onto a single platform.
Who are Symatrix?
Symatrix is an Oracle partner who has offered BPO outsourcing for both Fusion and EBS for several years. It is now the first company to offer payroll services on the Salesforce platform for UK SME companies. It already processes more than 250,000 BACS transactions on behalf of clients. With data protection and security high on everyone's agenda at the moment, Symatrix already has ISO27001 accreditation. Salesforce itself recently announced its latest update on GDPR.
Enterprise Times talked to Symatrix at Salesforce World Tour. Despite the ink being barely dry on the agreement they are already in discussions with customers of XCD about the new service. This bodes well for the relationship. If XCD can deliver existing customers as advocates it should help them win new customers to the service.
Chris Brooks, Managing Director, Symatrix commented: "We are truly excited about this new partnership with XCD. As part of our growth ambition this enables us to offer our fully managed payroll service, that we have developed based on the exacting demands of large enterprise customers, to a much wider mid-market audience, who can now benefit from the expertise that we have built up over the past decade.
"Adding the XCD solution to our Payroll portfolio means that we are now the only company in the UK offering outsourced Payroll on the Salesforce Platform and on Oracle HCM Cloud. We are very proud of our service and our customer base and look forward to welcoming more to the fold."
Will Symatrix will extend the BPO offering to other cloud-based solutions? This is not clear yet. By partnering with XCD it has opened up one new route to market.
What does this mean
XCD is looking to build out strategic partnerships and this is the first announced. The XCD solution is one of only two UK based HR offerings, the second being Sage People (Fairsail, before its acquisition by Sage). This is a clever move by XCD. It will be attractive to the SME marketplace they operate in, 250 people or more. This allows companies to focus their HR teams on aspects such as talent management as opposed to the sometimes very technical and compliance driven payroll processes.
With data held in a single source on the Salesforce platform, CRM, HCM and Payroll all share a common data set. This reduces the risks associated with integration and the risk of data errors during transfers between systems.
Chris Mitford-Slade of XCD commented: "We're excited to be working the Symatrix team, who have proven expertise in both implementing HR and Payroll solutions and providing a Fully Managed Payroll service.
"The XCD solution was designed as a cloud-based HR and Payroll system that would transform the way businesses deliver HR. It has been built up over many years and now supports over 25,000 users globally. This partnership will enable us to continue scaling the business, set us apart from the competition and provide a wider range of valuable services to our clients."
Both companies had a presence at the Salesforce World Tour event in London last week. With the event hosting up to 12,000 people they will have gained some solid leads to follow up on during the next few months. Enterprise Times expects to hear more about both company's successes.