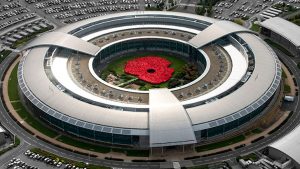 The UK Governments signals intelligence and security organisation, GCHQ, is expanding the number of sites it owns. It will open a new site in Manchester by 2019. The city has been the focus of several cyber security events backed by GCHQ, NCSC and other organisations.
The choice of Manchester makes sense. The city is home to a large and rapidly growing tech start-up community. While most of the tech start-up focus tends to be around London's Shoreditch, Manchester has been growing quickly in size and importance.
Additionally, the University of Manchester, one of the largest single-site universities in the UK, is a major technology centre. It is also close to Lancaster University, an Academic Centre of Excellence in Cyber Research (ACE-CSR). The ACE-CSR programme is part sponsored by the National Cyber Security Centre (NCSC). A number of companies have their cyber security and defence units near Manchester including NCC and Fujitsu. All of this will help GCHQ attract the level of staff that it wants.
Jeremy Fleming, Director of GCHQ, said: "I'm delighted we're opening a new site in the City of Manchester. It will create hundreds of high calibre jobs for people who will have a vital role in keeping this country safe. Our new facility will open up a huge new pool of highly talented, tech savvy recruits vital to our future success."
What does this mean
This is as much about widening the reach of GCHQ as it is getting access to a more diverse talent pool. As well as the benefits to GCHQ there will be benefits to Manchester as well. It will help the tech start-up community to grow and open up the opportunities for new cyber security companies. There will also be more jobs created at the new GCHQ office and in the ancillary services around it.
One area that will also benefit will be law enforcement. Many police forces are struggling to keep up with the rise in cyber-crime. A North West GCHQ office could act as a training facility for local police forces and a resource to call upon. It would complement the work the NCSC and the NCA are already doing with police forces around the country.
The North West also houses several areas of Critical National Infrastructure (CNI) from MoD sites to nuclear facilities. Having a local GCHQ presence will mean it can focus on threats to those locations. It will also allow it to provide immediate response and assistance if required.
GCHQ has also launched its cyber security apprenticeship scheme. It will be interesting to see if it extends that to the Manchester site.