Krow has announced the fourth update of its software this year and has also seen continued growth of customer number.  This year Krow has added new features enhancements around CPQ, expenses, multilingual support, timesheets, resource planning and updated and new integrations.
Krow delivers a professional service automation solution built natively on Salesforce. It is rapidly deployed and has integrations to several accounting solutions. It scored as a high performer in the 2018 G2 Crowd Grid for professional services automation, despite having a smaller presence in the market.
New functionality enhances PSA
The latest release, version 29, sees further enhancements to the services CPQ (Configur, Price, Quote) functionality. Users are now able to select products to add to proposals with associated quantities, mark-ups and discounts. There is also the ability to create a project from the proposal data. This enhances the functionality added in version 26 that saw the ability to move opportunity data to proposals, with bi-directional synchronisation supported.
Over the last four releases Krow has continued to strengthen its expenses element. It now supports a merchant picklist and has introduced a pilot integration with Xero in this release. If enabled this will synchronise the creation of expense records in Krow with those in Xero. In version 28 Krow supported the uploading of receipt files to the system from a Salesforce1 mobile device. What Krow does not appear to have done is integrate with any expenses platforms. Kimble in comparison has an integration with Concur.
Krow has also improved the functionality of both expenses and timesheets over the last few versions. The software enables user to update timesheets and expenses from anywhere. In version 28 it strengthened the resource scheduling tool enabling users to create resource utilization records by both resource and project.
Integrations
Besides the Xero integration Krow has also delivered several other software integrations and added functionality to existing ones. With version 27 it introduced a new integration with Accounting Seed. Accounting Seed is an accounting solution also based on the Salesforce platform. The initial integration sees billing data passed between the applications. In the same release Krow also enhanced the integration with Sage Intacct. It increased the flexibility of how bill rate are calculated within Intacct timesheets.
It also tweaked the Jira integration with a protected custom setting enabling the Jira password to be captured and encrypted for use in the integration. This appears more of a fix rather than a feature enhancement though. As Krow builds out its integrations, it does not appear to have a coordinated strategy that it follows. It is adding such tweaks here and there. Whether these are delivered based on customer demand or are more iterative changes due to the cadence of monthly releases is unclear. As it matures it might consider whether it should reduce that cadence to quarterly updates to increase the impact of the changes it makes.
New customers
As part of the announcement Krow has also revealed several new customers wins in the last few months. It does not indicate whether these customers are live, nor how many licenses are in use. They include: RelationEdge, BrightTree, Qualtrax, Mantel Group, GEV, Healthwise, Buan Consulting, Domestic & General, DPR Consulting, RFGen Software, Advanced Regenerative Manufacturing Institute, Hatchd, Credo, Maintenance Connection, FPM360, Bolt Data Consulting, Cloud Ingenuity, Epik Networks, Cogntive Scale, Veltig and Cayuse.
The software is already live at Domestic and General in Eire. It is used in the Co-Ordination department within the property support services. Richie French, Services Co-Ordination Manager at Domestic and General Property Support Services Limited commented: "The "Krow" job tracking system allows us to manage the work flow efficiently and remove all the stress of managing multiple jobs for property managers/landlords/clients. On larger projects the "Krow" system allows us to monitor and manage work schedules in an efficient and timely manner."
What does this mean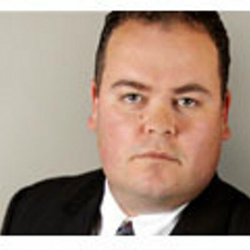 As a privately owned company Krow does not announce its revenues, though Owler places them at below $1 million UPDATE – SEE BELOW. Expansion by naming a few companies is not the only measure of successful growth. The company has three offices, one in Canada and two in the USA. It is, however, still much smaller than rival PSA applications on the Salesforce platform, Kimble and FinancialForce. Both are larger and also growing.
David Vanheukelom, CEO and Founder of Krow Software expounded: "Krow offers the most complete and connected solution for professional services automation available on the market, transforming the way services organizations work with one unified platform. Our rapid growth and pace of innovation is a testament to the success our clients are experiencing with Krow."
Both Kimble and FinancialForce might disagree with Vanheukelom's statement. There are other PSA applications, not on the Salesforce platform, that are also expanding and developing integrations. One such is another small company, Harmony PSA.
Two new partners
Two of those new customers, Veltig and RelationEdge are also Salesforce partners that may also have become Krow partners. While Krow has added them to its partner page, neither company appears to mention the PSA software on their pages. Veltig is a Salesforce Registered Partner with offices in California and Ireland. It has worked with Salesforce for more than 10 years and was one of the first partners to implement Sage Live. Krow added an integration to Sage Live, in December 2017.
RelationEdge is a Salesforce platinum partner with 15 offices in the USA and was founded in 2013 by Matthew Stoyka. It would be an impressive coup if Krow has persuaded these firms to become  implementation partners. Krow will need to grow its channel ecosystem if it aims to maintain its growth trajectory.
What does this mean
Krow is a PSA company to watch. It has gained some substantive names onto its list of customers and if the partners listed above become active it could see its customer base grow even faster. More importantly it may start to gain some larger customers.
As that customer list grows it may also need to reconsider the cadence of its updates.  Introducing bug fixes on a regular cadence is one thing, introducing enhancements puts an onus on customers to review and potentially change processes. If it does reduce the cadence it may be viewed as a maturing of its offering.