SAP has announced a new solution called SAP Predictive Engineering Insights. It enables organisations to create digital twins of physical assets to provide real time analysis based on sensor feeds. Digital twins are a new technology that is proving more than just hype. According to a recent Gartner report: "Within three to five years, billions of things will be represented by digital twins, a dynamic software model of a physical thing or system. "
The new SAP software, SAP Predictive Engineering Insights, creates a digital twin in the cloud. It takes the engineering knowledge about a product, including the force and stress calculations that derive fatigue and combines it with sensor data that will influence those results. It uses both physical and virtual sensors to understand the impact of different stresses on components.
SAP Predictive Engineering Insights
SAP Predictive Engineering Insights is powered by SAP Leonardo. Engineers can visualise products in three dimensions to calculate the optimal operating performance of a component. Live IoT sensor data allows it to calculate the impact on both hidden and visible components to determine preventative maintenance measures. This can improve up time significantly. It also reduces the number of visual inspections that a product might need.
The knowledge gained has three key benefits:
Increase equipment insights: Advance reliability and maintenance strategies through a continuous recording of structural loads and real-time insights about the remaining useful life.
Improve equipment performance: Create better performance optimization through insights about structural loads and production details.
Enhance product design: Collaborate with R&D through closed-loop engineering scenarios leading to enhanced product designs and reduced testing efforts.
Customers can also gain additional benefits when the solution is integrated to other SAP products. Existing integrations include SAP Predictive Maintenance and Service and SAP Asset Intelligence Network.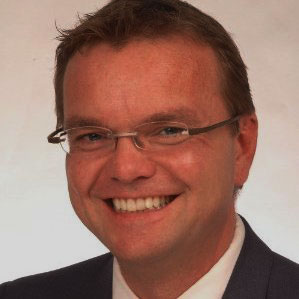 Hans Thalbauer, senior vice president for IoT and Digital Supply Chain, SAP commented: "This solution delivers on our Industry 4.0 vision for a network of digital twins to help our customers predict and improve asset performance and reliability with engineering insights.
"We are enabling a virtual network for secure and distributed systems of record, real-time collaboration across the digital supply chain, new business model delivery and advanced analytics."
What does this mean
The new product is derived from the acquisition of Fedem Technology in June 2016. It leverages the AI, IoT and analytics platform from SAP Leonardo. It also uses the advanced simulation tools that Fedem had developed over 20 years. The opportunity for the application of digital twin technology is vast. There is interest from large industrial companies, engineering companies and a broad range of manufacturing companies.
The new solution will enable companies to safely monitor and improve predictive maintenance. It will also improve product designs further. Design is an iterative process. Modelling with the digital twin will reduce the number of physical design iterations and associated costs significantly.