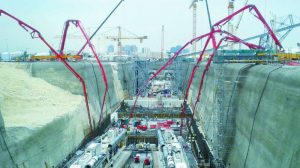 Ramco has announced that PORR Group is to implement the Ramco HR and Payroll software across its GCC operations. PORR Group is an Austrian headquartered construction group with operations across central Europe and the Middle East. It is responsible for projects such as the construction of the Green Line underground line in Doha. It is also building the Al Wakrah Stadium, one of the venues for the 2022 FIFA World Cup.
Did PORR Group make a mistake
PORR Group has 18,000 employees and is a major user of SAP. Despite its investment in SAP it chose not to invest in the localisation required by its legacy solution. The company set up in Qatar in 2011 and selected Focus RT to deliver the HR functionality it required. At the time PORR had a small presence. Focus RT is targeted at SME's and was presumably a good fit. Replacing a system so soon brings into question that original decision.
However, since then however its presence has grown. Rather than upgrade its solution to Centra, the Focus solution for enterprises, it has chosen to switch to Ramco. Marc Krouse, Financial Managing Director, PORR Qatar Construction WLL commented: "We have been heavily investing into the GCC market and ramping up our workforce. To streamline and manage this growing workforce, we needed a complete HCM system which was functionally deep, encompassing global best practices while adhering to regional nuances and compliance. We evaluated both existing and multiple global HR solutions, and finalised on Ramco's comprehensive suite as it scored high on many parameters."
This is also a blow to SAP as the wider PORR group only recently selected SAP SuccessFactors. That news was announced in a tweet in November 2017. PORR Group selected the complete suite of Ramco HCM including including Core HR, Time & Attendance, Employee Benefits (including Leave), GCC Payroll and Talent Management.
Localisation is key
PORR Group continues the success that Ramco is having in GCC. In recent months it has won contracts at SUEZ MEWS and Western International Group, who were also an SAP customer. Tamer Amer, Regional Human Resources Manager – GCC, PORR Qatar Construction, added: "It was imperative that we deployed a tool that could be customised with respect to the regional practices and policies, rather than adopting the tedious task of converting international solutions. It was the solution's complete scalability, multi-control payroll compliance and simplistic UX, that helped Ramco beat the incumbent provider to win the deal."
What does this mean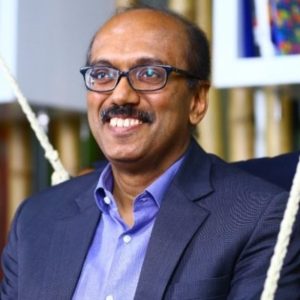 Ramco is building a strong customer base across GCC. It is winning business from local business units of multinationals that have selected software such as SAP SuccessFactors. In part this is because of the localisations, especially in payroll that Ramco has. If Ramco continues to win new customers in the region there is less incentive for SAP to localise SuccessFactors for GCC. However it is only a matter of time before SAP SuccessFactors does localise completely for the region and start to compete more effectively. Ramco will need to start winning in Europe and the US. Otherwise customers will complete the roll out of their global solutions, such as Dentsu Aegis in the longer term.
For the moment though the Ramco is winning new customers and exposing its software to a much wider audience. This should help it win business elsewhere in the world. Virender Aggarwal, CEO, Ramco Systems, commented: "Winning the regional HR mandate of a European major is a testament of the strong footing we have in Middle East as a market. With innovations as the spear, we have been winning the trust of global MNCs looking at consolidating their Middle East, Asia and Oceania operations on a unified platform."