SAP Ariba has announced Snap, an end-to-end procurement solution for mid-market organisations.
The new solution is a packaged offering that is quick to install, taking up to 12 weeks. It is able to automate the complete procurement process. Its aim is to improve cash flow, control and compliance in a simple way.
The announcement was made in Las Vegas during SAP Ariba Live. SAP Ariba will also host a similar event in Amsterdam between April 23-25 next month.
Jason Wolf, Global Head, Strategic Growth Initiatives, SAP Ariba commented: "Procurement innovation and excellence are not the exclusive domain of large enterprises. With SAP Ariba Snap, mid-market companies can leverage the full strength of SAP Ariba's market-leading cloud-based applications and business network to digitise the source-to-settle process from end to end and run simpler and smarter than ever."
Complete procurement process in a single solution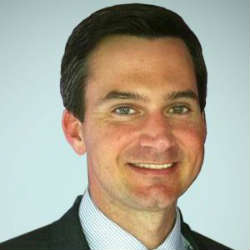 For mid-sized companies it offers a complete procurement solution. With up to three million suppliers on the platform organisations are already able to source most requirements. If a preferred or new supplier is missing, there is also a simple workflow driven process for them to get them up and running on the system quickly.
The system removes email-based purchase orders and invoices, integrating with both supplier and buyer ERP solutions. Ariba SAP is ERP agnostic and can integrate with most ERP solutions. The implementation time is probably affected by this though with integration to non SAP ERP solutions taking longer to complete. With SAP ERP solutions the integration is faster and much deeper though, with 170 native integration points. This allows a much richer exchange of data and an improved automation when using the complete SAP stack. For many new customers it is still possible to start transacting on the marketplace within two weeks of starting implementation. 
With every stage of the procurement journey documented and controlled in the system, compliance is also improved. If specific contracts are in place with suppliers these are automatically used to deliver pricing. The consumer like user interface allows authorised buyers to purchase items quickly. No longer are those unscheduled purchases made outside of contract terms due to time of day or unfamiliarity with the supplier, it is all automated.
Pricing for the solution is based on spend and the volume of documents generated, such as purchase orders and invoices. For suppliers, the cost to transact is free on the Ariba Network. Though if they become a buyer then they would be charged.
Automation
The system is set up to reflect the industry vertical the company works in. This means that buyers do not have to filter down to find the SKU's they require. They are presented quickly and require fewer clicks to find the items they wish to purchase. All processes, from purchase order to invoices, are automated leaving less room for error. It is even possible to accelerate payments to key suppliers in return for discounts. These measures are aimed at improving cash flow management.
The automation begins at implementation. SAP already has several partners ready to implement the solution.
Premikati has developed specific implementation packages for different industry sectors. It has already implemented Snap for the Step Up for Students (SUFS) organization in Florida. Using Snap, parents of K-12 students are able to spend an allocation of $10,000 on tuition, equipment, therapy and other supplies. This has removed the need for parents to purchase and claim back expenditure, removing a huge volume of paperwork. Snap can therefore apply to a wide range of organisations in the private, public and non profit sectors.
NatureSweet, a Texas based tomato grower, has also seen the benefits. SAP Ariba partner Nitor Partners assisted them with the implementation. Matt Volker, Vice President of Supply Chain for NatureSweet commented: "SAP Ariba came in with the resources on day one to do the heavy lifting and get us up and running and take care of our customization requests. And we are confident it can be a solution in the long term for managing our aggressive growth."
What does this mean
Procurement solutions have traditionally been the remit for large enterprises. SAP Ariba has leveraged its extensive network to create a consumer like buying platform. This is integrated into the ERP solution providing a simple and effective solution for the mid-market.
This is more than just a B2B ecommerce platform such as Amazon. Supplier management and the integration to both buyer and supplier ERP solutions makes this a solution that will be attractive to many mid-market companies.
For many mid-sized companies still using legacy ERP solutions, this could be an attractive option to improve processes. It also gives SAP access to those companies to upsell other products such as its ERP solution which will further enhance the automation process.