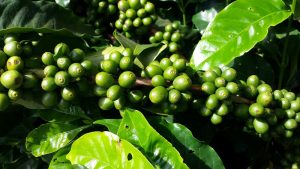 Ambrosus, a blockchain-powered IoT network for food and pharmaceutical enterprises and the and the Swiss Coffee Alliance (SCA), a trade group, have announced a partnership to address the coffee value chain.
By combining the Ambrosus proprietary sensor-to-blockchain technology with the SCA's robust network of farmers, roasters, product developers, manufacturers and retailers, this partnership hopes to transform the $81-billion global coffee market by introducing efficiencies.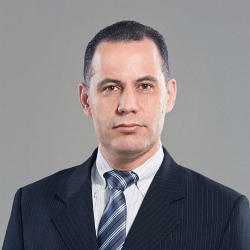 Claudinei Monteiro, the SCA's chief technology officer, said: "This is a truly transformative partnership that captures the full essence and spirit of Swiss ingenuity. With the Swiss Coffee Alliance's deep sector-expertise and Ambrosus' unrivalled decentralised supply-chain solution, we are going to create a more profitable and equitable ecosystem for all parties in the production line, with a key emphasis on those who have been abandoned by Wall Street."
Correcting a key disfunction
The partnership aims to correct a key dysfunction in the global coffee value chain. This is the unethical distribution of profits throughout the coffee ecosystem. Global coffee revenues have soared from $30 billion in 1991 to $81 billion in 2016. Yet smallholder coffee farmers, in contrast, have seen their incomes wither from 40 percent to under 10 percent in that same period (according to Fairtrade International).
To make matters worse, many farmers in the top producing countries – Brazil, Colombia, Vietnam and Indonesia, which account for 60 percent of the world's production – live on the poverty-line. They barely earn sufficient to cover their costs or keep production goingn.
Layer on the coffee market's notorious price volatility and add the threat of climate change to crop yields, it is not surprising that global coffee supply chains need to be re-imagined and fortified. If executed this will offer vulnerable, if not exploited, producers a fighting chance.
Ambrosus adding to the coffee value chain
The coffee value chain's inherent inequality is what has brought Ambrosus and the SCA together. Through crosspollination of Ambrosus' next-generation blockchain technology with its smart-sensor hardware and SCA's sector-specific expertise, the partnership aspires to establish a foundation for a more sustainable and equitable supply chain.
If it succeeds this alliance will help growers supply chains be more efficient, reduce wild market swings and make the depredations of mother nature and climate change manageable. Through its AMB-NET portal, Ambrosus will enable a secure and frictionless dialogue between sensors with distributed ledgers and databases. The end objective is to optimize supply-chain visibility and quality assurance.
Ambrosus Chief Executive Officer Angel Versetti said: "Swiss Coffee Alliance is one of the largest coffee trade-groups in Europe, and in the world. They play a vital role in the import/export dynamics of this market. We are excited to help the Alliance integrate the Ambrosus Blockchain into its consulting infrastructure, so we can together drive sustainable transformation, transparency and trust throughout global coffee value chains."
What does it mean
ET has discussed multiple instances of the importance of value chains in the context of generalised supply chains. The examples of Maersk or Batavia or transport are evidence of broad-based approaches.
This Ambrosus-SCA coffee value chain partnership is of a different form. It focuses on one specific industry – coffee. As implied it will run from the coffee plant through to the supermarket where you buy your coffee beans or coffee jars.
Its asserted aim is to support the originators, the farmers who grow the coffee. Whether this will be the end result is for the future. One cannot argue with the espoused principles.