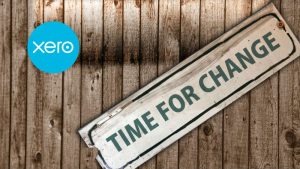 Xero has announced the appointment of a new CEO. Steve Vamos will take over from Rod Drury on 1st April. Drury, one the founders and CEO for more than eleven years at Xero will take up a non-executive role with a focus on innovation and strategy.
Vamos is a seasoned technology company executive.  He was vice president of Worldwide Sales and International Operations for Microsoft Corporation's Online Services Group (OSG) between 2007 and 2008 with a remit across 30 countries. He was also CEO of Microsoft Australia for four years prior to that. Before that, after leaving IBM he held senior roles in Apple's Asia operations. He currently holds two non executive roles, Telstra (since September 2009) and Fletcher Building (since July 2015).
Since 2008 he has spoken at TED conferences and acted as a business advisor. For the last 18 months he has worked with Xero on their management capability and operating model. Vamos has experience of high growth companies in his previous roles and has experience of working in multiple countries. This is something that Xero has done with some success but the next chapter could see much faster growth.
Xero chairman Graham Smith commented: "Succession planning has been high on the Board's agenda and with the business performing strongly, we believe the time is right to make the transition at CEO level. We believe Steve Vamos brings an invaluable skill set to lead Xero."
What about Drury
Drury is stepping aside to hand the reins onto a non-founder. It is, perhaps the recognition that he has taken the company as far as his experience allows, and probably well beyond that. Xero has been a phenomenal success in its key target markets of New Zealand, Australia and UK. It is starting to gain traction in the US too. Its next chapter is about rapid growth though.
As Drury himself commented in a blog: "For our next chapter the key skills required by the leadership team are scaling a global technology business. Steve is an expert at this and has the people leadership and operational discipline we need for this next phase."
This is a role that clearly enthuses Vamos enough to have come out of semi-retirement (certainly of being a CEO). In a recent tweet he commented: "I'm really excited about my new role and to join the truly special @xero team! Working with @roddrury and the Xero leadership team over the past 18 months has been a highlight for me which now continues full steam ahead!"
Drury is able to continue his passion for product at Xero. He wrote "I'm excited to continue to work on how Machine Learning will transform accounting and see the new initiatives we dreamed up – like the Xero Life Long Learning Platform – deliver their full potential.
"I'm super excited to work closely with Steve and the team and focus on innovation and strategy as a Non Executive Director on the Board, which is the area I'm most passionate about."
What does this mean
Drury has led Xero to success after success. Notable successes include listing on the ASX, passing 1 million subscribers and delivering a positive EBITDA. Under Vamos the company could reinvigorate itself and push harder into new markets. He may also look to raise funds to sustain the growth trajectory. This might be important as they look to challenge Intuit QuickBooks and Sage in their home markets. Quickbooks is also starting to expand internationally, it now has a presence in France and is likely to expand into other European countries soon. There are also other markets, especially non Anglophone ones that Xero has barely scratched.
With the results due on 1st May the analyst call may give an indication of Vamos's ambitions for the company. While Vamos has experience of working in the United States, he is an Australian. It therefore seems unlikely the company will change to become more US centric under Vamos's reign. There is a huge, entrepreneurial market in Asia. This is something that perhaps Xero see as important as its US market