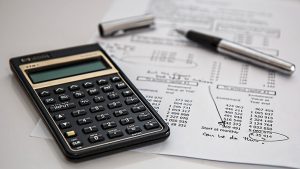 Xero has been on a mission to get accountants to change their game. It has talked consistently about the need for them to become trusted advisors.
The challenge with this is that they need to spend more time talking to their clients. For a lot of small businesses that collaboration with their accountant comes at a price.
It's not just the cost of the accountants time but also the cost of travel. To help reduce some of the costs, Xero has integrated Xero HQ with Google Hangouts Chat.
The news of this integration was released in a short blog by Xero who said: "Chat is an intelligent and secure collaboration tool in G Suite built to bring teams together. We're releasing a Hangouts Chat bot for Xero HQ to make communications more efficient for accountants and bookkeepers and their clients."
What will Xero HQ customers get?
This is more than just another integration with a collaboration platform. Xero HQ was released a year ago. It is the successor to My Xero Partner Edition and is part of the core solution for Xero partners.
To reduce the time that accountants and bookkeepers spend collecting information from clients, Xero added Ask five months ago.
To bring Xero HQ and Google Hangouts Chat together, Xero has added a new bot. The bot is part of Zero HQ. It is aimed at helping the accountant to create and manage Ask queries from the Chat platform. While it will help Xero HQ users it should also speed up life for their clients. Chat is integrated with the G Suite apps.
G Suite users will be able to search across all their G Suite files and respond to questions through Chat. Accountants and bookkeepers will also get time savings. The bot will help them phrase the request for information in such a way that clients will understand exactly what they are looking for.
What does this mean?
Many small businesses still use spreadsheets to do their accounts. They rarely interact with accountants until they need to have their accounts audited. The main reason for this is cost. When they do send their spreadsheets and paperwork to the accountant there is often information missing. This leads to several rounds of phones calls, letters and even meetings. All of this costs time for both sides and time, as they say, is money.
Xero believes that using a combination of bot technology, Xero HQ and the Google Hangout Chat will reduce the time involved and make it easier for both parties to understand what is being requested.
Making the interaction between small businesses and accountants easier has many benefits. It reduces the costs and time involved. More importantly, a simpler process will make it easier for the accountants to upsell new services and offer advice.