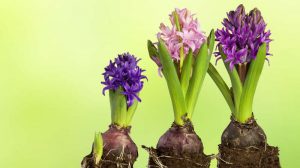 Epicor has been through a quiet transformation over the last few months. It was acquired by KKR in July 2016 and appointed Steve Murphy as CEO late last year. Finally there was the formation of a new leadership team, the recently completed dectet.
ET recently spoke to Sabby Gill, Executive Vice President International at Epicor Software and Dave York, Regional Vice President UK/IRE at Epicor Software UK.
We talked about all those changes and how Epicor is looking forward.
The word of 2018 is growth
We asked Gill what difference Murphy has made. He replied: "The focus that he brings and the focus around  growth. He is a member of our board, everything he articulates is all about the customer and the growth we need to achieve as an organisation."
That focus has led to an evolution at Epicor. Gill continued: "From a company perspective the most important word is always growth. What we are driving at this precise moment is all about using the product and some of the new technologies to deploy our software in as many organisations as we can. Whether that is on-premises or cloud. It is all about growing in existing markets or about growing into new expansive markets"
Gill has led that growth outside of the US and the company has made significant progress in Japan, Australia and especially India. In India it recently enlarged its Information Technology Centre in Bengalaru and signed Redington in a distribution deal. That is already bringing in revenue.
Additionally, Redington is already keen on extending it to what they call distribution+ according to Gill. This will enable it to offer additional services to Epicor customers outside the normal distributor remit.
Gill talked about the key areas for investment being India, Japan and South Africa. In Japan and India Epicor has already recruited local staff in all areas to help grow sales.
Hopes for the US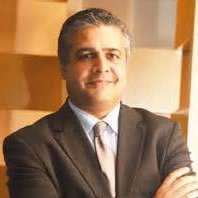 As well as the early growth in India, Epicor is also seeing positive signs in America and elsewhere. While Gill has no remit in the USA he shared his view about what is helping growth in the US.
"If you look at the US economy it is doing really well." He referred to President Trumps recent interview with Piers Morgan. The full transcript is available here. Gill continued: "Trump was talking about when you look at the financial strength in North America they have hit 80 different highs from a market perspective over the last year or so.
"The economy is doing extremely well in North America and iyou think about what Apple are doing repatriating $40 billion back to North America. There are a number of organisations talking about doing that. A large number of manufacturers talking about bringing manufacturing back to North America from South America. There is a need for manufacturing software. That plays to our core strength from a market perspective. We are very optimistic about the North America opportunity as well."
…and elsewhere?
Elsewhere the growth is starting to be driven by cloud. Epicor ERP has an architecture that has a single code line. It can be deployed on-premises or in a single, dedicated and multi-tenant cloud environment. Gill sees this a key advantage, though other vendors would argue that point. We asked Gill where cloud was taking off.
He answered: "The good thing about our single code base is that we still offer choice. We are seeing more and more demand for cloud internationally. I would say that we are past that flection point where I would say that in 70-80% if not more of the RFP's that we are getting to see customers are asking up about cloud (or) hosting."
But what about the actual adoption rates?
"Up in the Nordics we are seeing more of it, I would say about, 60-70%. In ANZ is even higher its 80-90% where everybody is asking about cloud or cloud deployment for their solutions. In fact, our biggest pipeline is probably in the ANZ market at this precise moment."
That pipeline is due more to the specialist Assisted Living application that has a strong market presence in the region according to Gill.
What is the growth
Gill stated that there are three areas of growth for Epicor. He was talking more about revenues here than customers, though one does feed the other. Epicor has 20,000 customers across 190 countries, many of those are on legacy products or older versions of old products.
The three approaches he explained are::
Move customers from legacy products to "go forward" products.
Upgrade customers from on-premises to cloud ready versions (or to cloud)
Win new business
Gill had examples of the first in the UK market. He said: "Here in the UK we had a number of customers sitting on a product which is end of service called OPAL and we migrated those over to the go forward product of Biztrack. We are looking at every single one of our different products in our portfolio and making sure that we are addressing each one of them on a one by one basis."
This is something that I discussed with Gill last year. He spoke about how Epicor was looking to consolidate on fewer go forward products. It is a challenge for many vendors looking to reinvent themselves as cloud vendors. They need to migrate their customers using legacy products. However, many of them are not receptive to change. Epicor seems to be heading in the right direction though. It is supporting fewer products and offering migration paths for others that it is sunsetting.
Enabling growth at Epicor
How they are achieving this is interesting. The current team in the UK is actually quite small compared with the number of customers they need to upgrade. It has chosen not to build up a huge professional services team. York explained further:
"Epicor takes a different approach to some of the tier one vendors. we like to enable customers to be part of the project. Be a part of the process and enable them to do their own configuration. Enable them to set up their own workflows so that they can run the product or the software in the best way possible for their organisation. In that enablement it means that it decreases their reliance on external resources as they run their application over the years."
One example of this is Jos Greeve at Boers Group (in the Netherlands) who recently spoke about his experience upgrading to the latest releases. For those on the legacy products and older versions Epicor has developed processes and tools to help customers on their journey. Going forward, upgrading to the more modern versions as Greeve explains is far quicker and simpler.
York added: "We developed a migration strategy and programs for our customers to make it easier for them to adopt the newer technology. From technologies that go and trawl through existing installations to look at customisation and what has been created. Give them the ability to take that database and uplift it into the cloud, and automate the change of that database to work with the current technologies that we are offering. It streamlines the process of change for those customers.
"We also give them to opportunity to trial those newer products in the cloud environment that they have access to during that process so that they have the ability to sample and understand response times. Understand the impact to their critical business functions that they have within that cloud environment. "
India plays its part
Epicor also make use of its team in India. There is an offshore upgrade factory there that run these tools. This reduces the requirements for local staff and ensures that Epicor has a centre of expertise to help upgrade from its different legacy solutions from around the globe. Currently it is mainly Epicor offering the upgrade service but York revealed that they are enabling channel partners to do so as well.
Gill wanted to differentiate the approach from other companies saying "It is all about value add for our customers rather than volume. Where we really believe we add the value is around the functionality and really the functional roles and the project management of any implementation"
This ties back to the Epicor strap line of "grow business not software". It is an approach that other vendors do share as more companies move to configuration rather than customisation. In the manufacturing sector some companies bring in more consultants to help the transition. Every vendor looks to deliver additional value and a quick return on investment for their solution. Whether they always achieve that is another matter.
Trends in process manufacturing
We asked Gill and York to share their views on trends in process manufacturing for 2018. Gill responded first saying:
"Traceability and the ability to be able to see where things came from is more important now in process manufacturing than any other component."
Epicor already has a customer that delivers this. Bruichladdich is a  Scottish distillery with several well known brands. On the back of each bottle they have a traceability code according to Gill. From this, it is possible to identify where all the ingredients were sourced from, who supplied them and which batches went into making that drink.
In the UK, York added: "IoT is definitely one of them. When you think about preventative maintenance on products, that is a huge cost saving for them. We are seeing it from adoption to including it in the product. In the manufacturing process it is data analytics often from handhelds around the manufacturing floor. Being able to have information and data and things like analytics available to you almost immediately allows you to make an informed decision. That whole IoT thing is having a sensor on a machine to allow you to monitor and measure. If you have a manufacturing (plant) you want it (your production line) to be running as long as possible."
They both see other technologies such as robotics, automation, data analytics and even blockchain.  While Epicor has no blockchain solution that we are aware of, they are seeing their customers start to consider what blockchain could do for them. Gill added "There are so many things that we look at when we think about technology, technology shifts. It is all about incorporating all of those in everything that we are building. And we are looking in our current and future releases now."
York summarised it all by saying: "Whether discrete or process manufacturer or any of the customers that we are engaging with, it is about how they can provide a better, quicker service to their customers using the technologies that they have. That is where Epicor growing business not software comes in. We enable them to take advantage of these new trends or to create trends in business That allows them to interact with their customers in a creative way."
What does this mean.
Unlike some of its competitors Epicor is not rushing to deliver new solutions to every technology. There are advantages to being first to market, but Epicor seems to take an approach of fast follower. For IoT it has developed a data discovery and analytics solution that compliments what its customers want to do.
With blockchain, its is still too early in the hype cycle for Epicor to have delivered something, they are not alone on this. With Murphy at the helm, the next keynote at Epicor Insights in Nashville should be very different from last year. He has a clear vision for the company and it seems that his new leadership is pulling together to deliver on that.