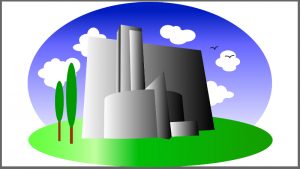 I have often spoken about why manufacturing companies should adopt cloud technology. There are some clear benefits. However, a recent conversation with an Epicor customer demonstrated that while cloud might be the future there are some clear benefits that manufacturers can take advantage of now with their original installation.
Boers & Co group is made up of two metal manufacturing firms. FijnMechanische Industrie is a precision engineering firm and PlaatWerk Industrie a sheet metal manufacturer. It has a proud heritage of more than 120 years. It has also been an Epicor customer for several years. ET spoke to Jos Greeve, IT Manager at Boers & Co FijnMetaal Group about the implementation and the benefits that the company has seen.
History of using the software.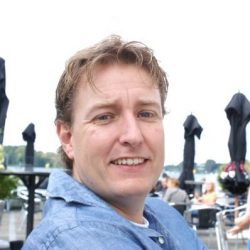 Epicor first came to Boers & Co attention after the acquisition of a company that was using Epicor Vista. At the time Boers & Co were using the Dutch based, niche ERP solution UniSpeqs. They compared the two solutions and decided to consolidate on the latest Epicor release, Epicor 9 in 2013. A year later in 2014, Greeve looked to install Epicor 10 across both of the companies. That project was also a success and led to a case study with Epicor.
It was a project that delivered some impressive improvements for Boers & Co. The company used 12-15% less labour in its operations within a few months. It also reduced its turnaround time for products from 8 weeks to 3 weeks. What has happened since that time?
Greeve is now running a single implementation of Epicor across both companies. The users are spread across two sites. The obvious question for a multisite company is why havn't they gone cloud yet?
Greeve replied: "At this moment Epicor is running fine on-premises. We have got the infrastructure for running on-premises. And I am not sure whether we are allowed to go to the cloud as we manufacture things where we need to sign documents where everything needs to be in house. I think within 4 years we will be allowed to go in the cloud, but it's a long way before we are allowed to."
It demonstrates that for many manufacturers compliance is still an issue. Governments and business needs to start recognising that some cloud solutions offer more security that on-premises solutions. All businesses need to remember though that it is the end points and the users that that are often the most vulnerable.
Upgrading is "easy"
What Greeve is doing though is making sure his ERP software is up to date. Boers were one of the early adopters of 10.1 and they have already upgraded to 10.2, the most recent release. According to Greeve these upgrades are getting easier.
ET asked Greeve about the upgrade process, he said: "From nine to ten everything was easy but you needed to make the adjustments yourself. From 10 to 10.1 everything was done, everything was converted and there were almost no issues. You needed to adjust the issues yourself. In 10.2 it said you will have an issue with this one before you look at it, before any issues appear. The upgrade to 10.2 was really smooth."
What Epicor are doing is typical of cloud vendors. Prior to installing updates the software verifies the historic installation to ensure that any customisation is not impacted by the upgrade. This demonstrates that Epicor are taking on board the lessons they are learning from their cloud solutions and also delivering them to on-premises customers. According to Greeve the upgrades have been getting easier with each new release. This even includes the database conversions on the server. While De Boers may have upgraded, has this delivered any benefits to the company.
Benefits of regular updating software
The original implementation saw significant reductions in turnaround times. We asked Greeve how this was achieved. He said: "By better information and better scheduling. We are not waiting for products anymore. Most of the time it is removing wait times and optimising scheduling."
Boers uses a lot of subcontractor operations, from hardening steel to the manufacture of specialist parts for the final assembly. Part of the build process involves sending parts out to contractors and receiving a finished assembly part back. It was the improvements that Epicor was able to deliver in managing these production scheduling processes that delivered the majority of the improvements.
What about the benefits of the latest releases? Greeve answered: "The product is more stable. One of the issues in 9 and 10 was the stability of the product itself. I really like the bi weekly update that we have in 10.2 and the customisation."
For an on-premises customer the idea of updating an ERP solution seems strange. Yet the regular cadence is an advantage. Greeve clearly likes Epicor, he added: "At this moment I am a happy customer, even more than four years ago. In my opinion that's a very long time. My feeling about the product is almost the same or a bit better maybe. Not because there are less issues but because they are being solved faster. At this moment I am most focused on staying up to date because the issues are being solved faster."
For some companies this might present an issue, especially if they rely on integrations. However, the REST API that Epicor release with Epicor 10 has meant that updates rarely impact those integrations. There is an interesting help thread here that discusses the benefits for companies using the REST API's rather than the webservices or legacy DLL's.
No wonder Greeve is happy
Greeve also commented: "We get the advantage of Epicor that it is a large company. The product will be reinvested in, optimised or additional features will be added at a global scale. We also get the additional (features for) specific issues  for the NL or for Europe in our case. The reports are in the right formatting. Delivering the tax information to the government that meets the localisation requirements. Country specific improvements were introduced in 10.1 and in 10.2 it was improved."
For Greeve this is significant. With older versions he either had to create reports in Epicor itself or extract data into a data warehouse and run the reports from there. Greeve explained what the localisation has achieved for him: "Cutting down administration and its easier I don't have to do anything with that again. It doesn't bring additional money it just doesn't cost us anything now."
Epicor has also helped on the manufacturing floor. Using the customisations available in the business process management (BPM) software Greeve has created specific workflows for Boers. He explained these: "For example, For some parts we need to make sure that some people are working just on those parts. We can program that within the system ourselves. Everyone who is not allowed to work on some parts in the factory will get a warning and won't be able to start on those jobs because they are not allowed to. "
He also gave another example: "For some customers we need additional shipping information. It is not just a pop up that is saying "hey" you need to enter this shipping information you are not allowed to send the shipment until you enter the right information."
Looking forward
Greeve now has free time to concentrate on how he will further enhance the Epicor installation. He will look at the Epicor configurator program to help create a configure price quote solutions specifically for Boers. This is currently a pain point. He believes that Epicor will cope with  the complex nature of their assemblies. Every component has its own specification. The new quotation system will automate a complex process that takes current staff a long time to complete. This improvement will enable them to deliver pricing to customers faster and should also speed up production times even further.
This automation will also assist in Boers to obtain certification for ISO 13485, the quality management system for medical devices.
Another area that they are looking at is the introduction of mobile devices. Currently Boers uses touch screens across the factory floor. This was a Boers innovation and has enabled an efficient use of the system without employees requiring mobile devices. As Greeve commented: "They are within in the factory, in every part you need one there is one." Its a simple and elegant solution and has several benefits.
However, he is considering the implementation of mobile devices in two areas. The warehouse and deliveries. Greeve explained: "We think the market is developing now to use your own device. Epicor is providing the tools with the REST APi to create your own logic with Epicor."
The first use is: "Inventory tracking, everything is labelled in the factory. First thing I want to do is when I scan something (is ask) what is the status? Why is it here? and where should it be?
"The next thing? We have our own lorry drivers and enabling them with a mobile phone so we know the products are delivered to the right place and we have the UPS signing option in Epicor."
Further in the future we asked Greeve what else he hopes to see from Epicor: "Compatibility with IoT, Connected factory and anything SMART. We are not using any M2M stuff yet."
This is an area that Epicor has a number of blogs about but has no visible product information on its site yet that we could find. It is likely to link up with the Azure IoT suite at some point leveraging its partnership with Microsoft.
Has Epicor made a difference?
"Due to Epicor. We are still a company"
That is a strong statement and demonstrates the value of a well implemented ERP solution: Greeve continued "The recession hit the Netherlands as well and it was quite late. Especially in the metal industry. We had a good overview so we could align the costs in the proper way. We are ready for a jump start in 2018 -2019. The market is picking up and also invested in new machines so that we are ready to go."
What does this mean
The Boers story is an interesting one. It shows that even if you have or require (for compliance or other reasons) and on-premises solution it is still possible to benefit from the work that vendors are doing for cloud deployments. Greeve has taken advantage of these, such as the regular and easy update of software.
He also seems to recognise though that there are still benefits to moving to cloud eventually. The capital investment in equipment is no longer required. The administration of both hardware and software will also disappear. This will free up even more of his time to work on improving the systems and processes in place at Boers.