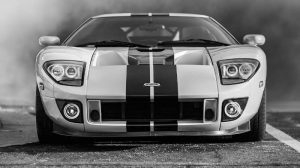 QAD has announced that it has signed up Thirdware in a new agreement as an SI. Thirdware has experience in delivering ERP projects to manufacturing industries, especially automotive. It has more than 1,000 consultants based in the US, UK, Germany and India. It adds QAD to a list of alliances that includes Salesforce, Oracle, Infor Birst, SAP and Informatica.
Thirdware already has experience of delivering projects to clients…. SECTION REMOVED : See below
Thirdware has a long history of delivering ERP projects. Founded in June 1995 it has delivered more than 1,000 projects successfully and works with 32 Fortune 500 companies. Cementing the relationship with Thirdware ensures that it will continue to develop its expertise in QAD. QAD Chief of Global Field Operations, Anton Chilton commented: "We are excited to welcome Thirdware to the QAD partner community. They have extensive experience globally in our core vertical industries, especially with automotive, and a long history of working with QAD. We look forward to partnering with them on major projects around the world and giving our customers the benefit of their experience."
What does this mean
In the last few months Thirdware has also added a relationship with Automation Anywhere. It is a global leader in robotic process automation. Together with the QAD alliance it indicates that Thirdware is rejuvenating itself to work with the automotive industry for the next iteration of manufacturing.
Bhavesh Shah, chief executive officer of Thirdware Solution confirmed as much by saying "Thirdware has been closely associated with QAD for almost 24 years and we are proud and excited to be a formal part of the QAD community. We look forward to working alongside the QAD team to meet the growing demands of our global customers, especially in automotive."
Another factor in this deal would probably Ford. Thirdware implemented QAD for Ford in China and also has done work for them in Germany. Ford also owns 20% of the consultancy investing in 2001. With this latest agreement in place it might signal further investment by that company in QAD as well.
---
AMENDMENT: The customer quote used in the original article was sourced from the Thirdware website. However the quote was issued to Thirdware as part of a customer satisfaction survey and meant for Thirdware internal use only.
Thirdware requested the quote was removed and commented:
"It was not permitted to be quoted by an external agency. Respecting the wishes of our customer – … – we will be removing the quote from our website with immediate effect. "