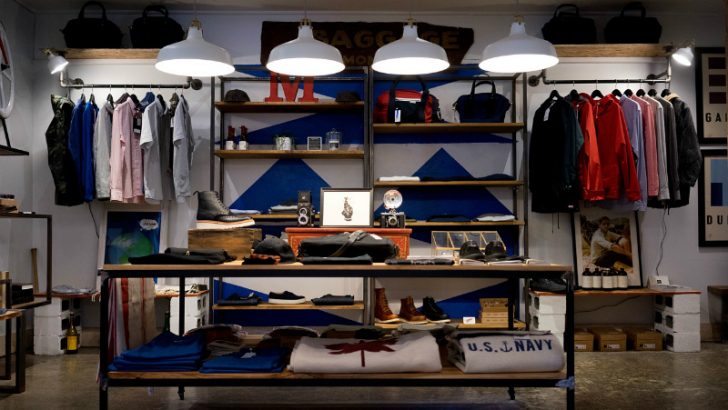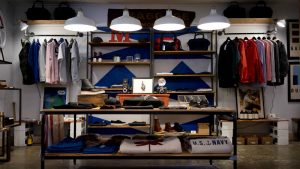 With the NRF Big Show in full swing, Oracle has issued several press releases around its retail portfolio. They are not the only company this week making announcements  around retail.
Salesforce, JDA, Infor and others have all issued announcements to capture the headlines during this major retail show.
Held just after the holiday season companies are able to look at and hear about the latest technology and trends in the retail industry. Representatives from many major retailers from across the globe attend the show. When the dust settles at the end of the week who will have gained the most valuable leads?
The Oracle announcements include:
New POS hardware from Oracle
With the likely demise of SPARC systems, Oracle is by no means shutting down its entire hardware range. The latest MICROS POS till is targeted at businesses with a limited range of products such as hospitality events. The smaller form factor makes it highly portable and is clearly targeted at competing with software driven iPads. It is also hardened for working in tough conditions ranging from 14-140 degrees Fahrenheit.
Mike Webster, senior vice president and GM Oracle Retail and Hospitality commented: "Guest services and the shopping experiences are changing in the hospitality and retail sectors, with consumers demanding more speed and convenience. Oracle is extending our hardware portfolio so that our customers can adapt to those changes.
"The Oracle MICROS Compact Workstation 310 delivers a portable, rugged and intuitive experience that is perfect for scenarios with high volumes of customers and limited menus or assortments including stadiums, pop up stores, mall kiosks, theme parks, sidewalk sales and promotional events."
The device runs Windows 10 IoT Enterprise OS and supports several versions of Oracle Hospitality and Retail Xstore Point of Service software. It has a 10.1" viewable screen. While Oracle say it has "best price performance", they are coy on the actual price point of the device.
This is a welcome addition to the Oracle POS terminal range. It adds a rugged and portable device that appears suitable for several retail and especially hospitality situations.
Chalhoub deploys Oracle
The Chalhoub group is one of the leading luxury retailers across the Middle East. It has a network of more than 650 stores and a workforce of more than 12,000. Founded in Damascus, Syria it is now based in Dubai. It has six retail brands : Tanagra, Wojooh, Katakeet, Level Shoes, Tryano and Level Kids.
Logic Information Systems (Logic) carried out the deployment over a six month period. For the Dubai storefront alone it included the deployment of more than 100 registers, of which 60 were mobile devices. It allowed Chalhoub to modernise its in-store experience with mobile checkout and an improvement to in-store operations.
Olivier Leblan, Group Chief Information Officer, Chalhoub commented: "With the help from Logic and Oracle, we migrated from the Oracle Retail Point of Service to latest version of Oracle Retail Xstore Point-of-Service. We can now deliver a modern mobile experience to our customers. By implementing Xstore, we are also empowering our store associates. The goal is to provide a highly personalized and engaged customer experience at the world's finest shoe metropolis, Level Shoes."
This was the first deployment of the latest version of the software and Logic are hoping that its success will lead to more sales. Saad Khan, General Manager of the Middle East, commented: "We are thrilled to partner with Chalhoub and Oracle. Together we delivered on the vision to drive a better customer experience for Level and to establish a foundation to support Chalhoub. We look forward to the continued momentum for the Oracle Retail Xstore platform across the Middle East and Asia. We found the solution to be a great fit for the region."
Oracle hospitality and FreedomPay stronger together
A collaboration between Oracle Hospitality and FreedomPay will deliver full EMV payments support to more than 175 events annually for over 35,000 global companies. The first is the NRF Big Show where FreedomPay's Advanced Commerce Platform is integrated with Oracle Hospitality's MICROS point-of-sale devices. The devices support contactless pay, a form of payment that the US was slow to adopt but is now catching up rapidly with Europe.
Dan Sanford, vice president, consumer products, Visa commented: "Contactless payments deliver a fast, simple and secure experience at the point-of-sale, while also helping merchants increase speed of service and grow sales volume. We're pleased that all Javits Center attendees will now be able to tap to pay quickly and easily with their contactless cards, mobile phones, or connected devices."
The combination of products helps to secure payments and is in use across multiple verticals across the United States. For attendees at the Big Show there is an added bonus. They can participate in the FreedomPay social media competition #SecuredbyFreedomPay.
River Island, old news, new spin
River Island first selected Oracle planning solutions in 2013. It has since deployed the centralised solution across more than 320 stores in the UK & Ireland and across its international portfolio in Europe, Asia and the Middle East.
Doug Gardner, Chief Information Officer, River Island: "We knew that Omnichannel was the future and had to make a strategic move. We partnered with Oracle to get there. A single view of inventory is the key to fulfilling demand and operating more effectively. Through this transformation, we needed to change the way our business worked. People had to come together and properly go through the design of the implementation."
The last comment is telling. Implementing any business solution is never easy. It seems as though River Island realised that during the implementation there was a disconnect between the processes with the solution and those in place at River Island. Gardner continued: "Sometimes you have to have the courage to level set in the middle of an implementation. You want to get it right because you need a foundation to operate with going forward. By implementing Oracle Retail Merchandise Financial Planning correctly, we are now about to evaluate profitability, reduce markdowns and follow a single version of the truth for the whole business."
That decision to review the way the company worked and adjust both business processes and the the technology to the new path was brave, insightful and one suspects worth doing. It is slightly disappointing that more figures on the success of the solution were not made public. In September 2017 it increased its revenues to £970.5 million, boosted by a 21% rise in online and mobile sales. Operating profits fell by around 7% to $135.7. Considering the general state of the retail market it is a solid performance. It chose to avoid offering a dividend and instead will look to reinvest its profits in the business. The investment will in part be spent on digital innovation.
What does this mean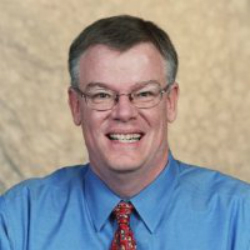 Oracle is still a power house in retail. It is moving its existing customers forward and developing new solutions across its portfolio. What was missing from the announcements was news about innovations in its software portfolio. This was something that Salesforce did as it strengthened its unified commerce offering. The strength that Oracle delivers though is that it has the complete portfolio, including the hardware, that retailers need for their future transformation.
Ray Carlin, Senior Vice President and General Manager, Oracle Retail commented: "Retail has advanced at an unprecedented pace with an evolution of strictly brick and mortar retail to a complex Omnichannel world where purchasing online and collecting orders how, where and when one wants has become the standard."