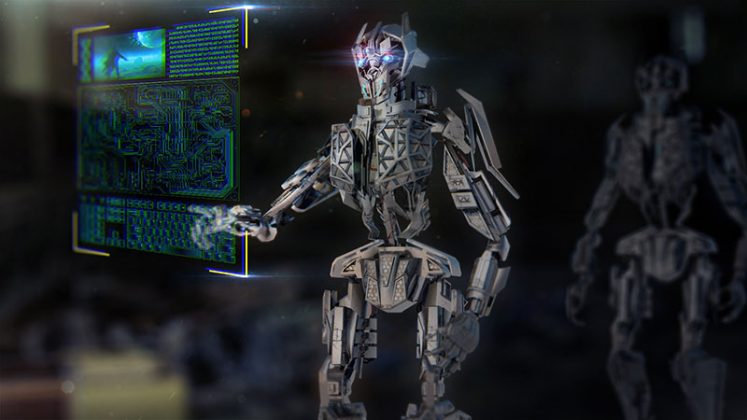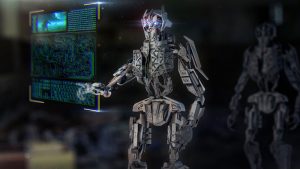 Fujitsu and Microsoft have announced plans to build "human-centric" solutions by combining their AI technologies. The two companies claim that they are aiming: "to accelerate the transformation of the ways people work in companies." The new jointly built solutions will be based on Microsoft 365.
According to a statement from Shingo Kagawa, SEVP and CTO, Fujitsu Limited: "As AI's presence in customer workplaces has grown, Fujitsu has been working to increase the wellbeing of people through technology, as part of our concept of "Human Centric AI".
"This collaboration with Microsoft in AI will bring our relationship into a new phase, and I believe it demonstrates the fruits of digital co-creation. In order to create a prosperous future, we will work with Microsoft to generate new innovation."
What AI solutions can customers expect?
The collaboration will see both companies putting in their own AI assets. It will see the Fujitsu AI technology, the Human Centric AI Zinrai combined with Microsoft's AI platform services on Microsoft Azure and Microsoft 365. There will also be a collaboration around data gathered from customer deployments.
That data will show where companies have struggled with areas such as digital transformation. This will allow the two companies to deliver AI applications to make life easier for users. The press release highlights four areas where the new applications will focus:
Focus on creative work, generating high added value: This will identify what is important in email and calendars to help users handle high priority tasks. It will aggregate data from Microsoft 365 and use Microsoft Graph, Microsoft MyAnalytics, Microsoft Workplace Analytics and Zinrai AI technology.
Automate and streamline routine tasks leveraging AI: This is a more common AI scenario where the technology will simplify things for the user. It uses Microsoft Cognitive Services, Microsoft Azure Bot Service, Fujitsu's conversational AI technology and the Zinrai natural language analysis API. When a user wants to set up a meeting it will search across all participants for open timeslots. It will then look for the right meeting format such as telephone call, online collaboration or meeting room.
Eliminate silos and discover the right person, insights and network: This takes the relationships between people and things that Knowledge Graph has built and then analyses it with Zinrai AI technology. It is aimed at discovering human resources and key documents. One use for this is selecting the most suitable team members when launching a project. This is likely to appeal to PSA teams.
Analyze the drivers of productivity and motivation comparing people, teams, and companies: This solution will look at how key staff, organisations and companies are working. The goal is to identify the key performance criteria so that they can be used to transform other parts of the business. It will combine Microsoft MyAnalytics and Workplace Analytics, Knowledge Graph and Fujitsu Laboratories-developed Deep Tensor machine learning technology.
When will these be available?
The first phase of this will be a set of private beta's that will take place in both companies across several countries. The latter is important. It will allow them to tune the solutions to deal with country differences. It should ensure that worldwide availability happens quickly.
Initial commercial deployments are planned for April to June 2018 in Japan through the Fujitsu Cloud Service K5 and Microsoft Azure. Global roll-out will follow on after this although there is no indication of which region will follow on from Japan.
In addition to these solutions, the two companies are saying they will also deliver consulting services for corporate developers. This should accelerate the internal build of AI solutions. This is a key step as both companies currently lag behind Salesforce, Google and IBM in terms of developer training and access to AI systems. As with products, the initial training and consultancy will be based in Japan with no details of other country provisioning.
The press release also states that the goal is to generate around $2 billion in new business by 2020. Whether that is all about the AI solutions or the wider ecosystem they use is unclear. Microsoft should get the larger part of this as it is likely to increase Microsoft 365 and Azure sales.
What does this mean?
The race to deliver AI-based solutions is firmly on. Technology companies are keen to stake a foothold in this market as it grows. Many vendors are also taking advantage of partner solutions in order to build out their presence. Salesforce, for example, has a number of partners building solutions using its Einstein AI solution. They include FinancialForce, who announced its Einstein initiative earlier this year.
The surprise here is that Microsoft and Fujitsu are making an announcement this close to the holidays. It runs the risk of being overlooked by a lot of people clearing their desks to get away. Adding to this is the fact that it will only be available in Japan after April 2018 and globally sometime around June 2018.
For Microsoft customers this will be seen as a value add especially as it targets Microsoft 365 data. Microsoft is in a battle to retain its leadership in the Office products space. Using AI to extract core data is a good move. Fujitsu, as a major reseller of Microsoft products, will also hope to gain substantially. The question will be how much it can take of the $2 billion that the press release says will happen by 2020.
It will also be interesting to see if Microsoft and Fujitsu begin to target PSA companies. Many of these are building their own solutions to help customers improve their business. At least two of these solutions have a clear overlap into that space. Will next year see these two vendors look for better relationships with PSA companies? Quite possibly. It will be interesting to see how many PSA companies integrate into these solutions.