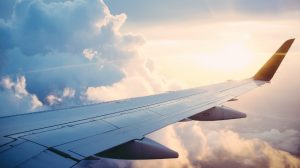 dnata's cargo operations, with Emirates Innovation Lab, IBM and flydubai Cargo, has created what it believes to be an innovative blockchain-based proposition for cargo service delivery. This adds value by removing redundant data while improving visibility and transparency for all stakeholders.
The result produces processes which are streamlined and simplified right – from origin to destination.
dnata is one of the larger air services providers. Established in 1959, it offers, at 129 airports in 80+ countries:
cargo (carrying more than 7000 tonnes)
travel (assisting over 235,000 passengers/day and/or booking 19,000 hotel stays/day)
flight catering services (320,000/day).
Kevin Ennis, Vice President Commercial and Business Development for dnata's UAE Cargo Operations, said: "dnata has always been at the forefront of innovation, and the success of our study to use blockchain technology in our operations means greater security, efficiency and cost savings to our customers. We are on the cusp of revolutionising the way we operate, and the success of this initiative with our partners will give the industry a real boost towards seamless service delivery. "
Dnata's blockchain rationale
Because blockchain technology is a secure, public electronic ledger using a peer-to-peer network, it can autonomously exchange information between different parties. In cargo, for example, much of traditional processing is paper-based. This demands multiple sign-offs by inspectors and receivers before goods can go to final delivery. Even when the system becomes electronic, multiple parties must sign off on cargo shipments. The lengthy administrative process does not disappear.
To streamline this process, blockchain technology allows dnata to manage and track the paper trail of cargo containers. In effect it digitizes the supply chain. In such a scenario, what makes blockchain attractive is that no one party can modify, delete or even edit any already entered data (blocks on the blockchain) without the consensus from others on the network.
dnata's blockchain PoC
flydubai Cargo and dnata, in collaboration with Emirates Innovation Lab and IBM, jointly developed a logistics platform. This implemented a blockchain infrastructure for supply chain transactions:
from a purchase order at the originator
to delivery to the consignee warehouse at its destination.
By virtue of a PoC (Proof of Concept), flydubai Cargo, Emirates Innovation Lab and dnata identified multiple issues. These arose from the various different perspectives involved, for example:
technology
security
operations
legal.
By combining insights dnata and its partners realised new supply chain services, including digitalisation of documents. The blockchain technology for dnata's cargo operations now provides a secure way to share information between parties. It creates a permanent, digital public ledger of transactions to share across a distributed network of computers.
Neetan Chopra, Senior Vice President – IT Strategic Services, Emirates Group said: Blockchain technology has great potential to exponentially improve efficiency and transparency of business networks, especially in Cargo & Logistic flows. However neither the technology nor the potential is easy to understand or appreciate. Hence it is imperative to carry out such business experiments and trials so that participants can experience the benefits of breakthrough technologies in a live environment. I am delighted with the success of this trial. The Innovation Lab will now work with our partners and stakeholders to prepare the scale out plan of this innovation to the larger cargo ecosystem."
What does this mean
Blockchain PoCs are ever more common. In the complex and paper-ridden area of trade, and this could be cargo operations or trade finance or some combination, the ability to see what is happening along the supply chain has big value.
With the sharing possibilities dnata's blockchain PoC demonstrates, opportunities exist for logistics/supply chain applications and operators, including:
improvements in transparency and data sharing,
better tracking of orders and deliveries
reductions in errors
improved fraud detection.