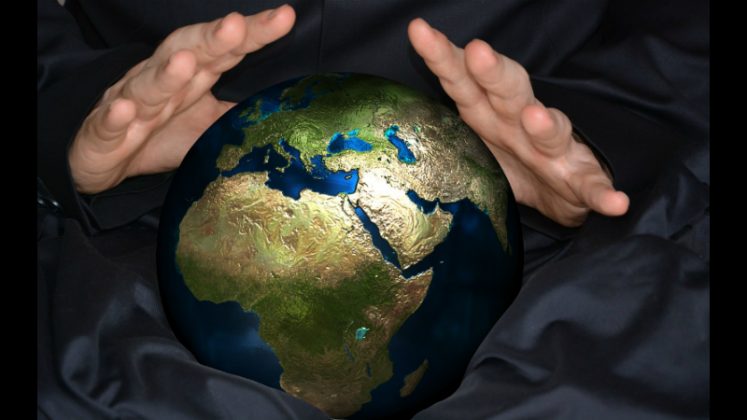 There is a pattern emerging from Epicor about their global expansion. ET spoke to Hesham El Komy, senior director, international channels at Epicor Software this year to clarify our understanding of the channel strategy. When he joined Epicor in February 2016 it became clear that the US centric organisation had an international channel that was not working as well as it could be. A year later and the new channel partner program was launched.
ET asked El Komy why a new approach was needed across EMEA and APAC. He answered: "The reason is that the nuances and challenges that  we face here are different to what you face in the Americas. There is a clear difference in business. In the Americas there is single currency, single language, single legal process. It makes it a lot easier to have a solid structure, historical style partner program with gold, silver and bronze.
"What we have done to cater for the huge difference across EMEA and APAC is to create this partner program to cater for the differences that we have across this territory."
This strategy has seen some success over the last few months signing up Redington India as a distributor recently. Epicor also signed up a distributor to cover Sub Saharan Africa. It is a region that El Komy has received substantial interest from. He expects to see growth in the number of partners across Mozambique, Tanzania Kenya and South Africa. He added: "We have an aggressive plan for sub Saharan Africa.
So what is different about this partner program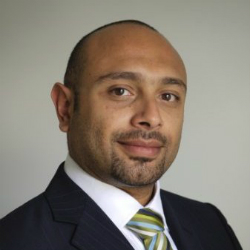 El Komy summarised by saying: "We have moved to a more value based program." That is not to say that financial is not an aspect of the new model. It is just not the only component. This is in recognition that some partners are smaller than others and operate in niche markets. It is also recognition that a small but perfectly formed reseller can see benefits that a larger organisation might do if it has a balanced approach.
El Komy explained that they would therefore select "white space" partners. These have good relationships in a vertical, especially where Epicor has little presence. Size and revenue may not come into the equation.
There are three components of the new partner model. As El Komy explained:
"Financial – We haven't taken away the financial KPI but it doesn't dictate where you sit within the program in terms of your status. The quotas and targeting is joint. If it is a small vendor in a niche vertical in a country we don't serve, it doesn't need to reach a million dollars to become a certified  partner. They need to reach the agreed target.
"Functional – How much can the partner actually do itself? We reward partners if they have the right resources. Are they doing the right kind of marketing, lead generation, business planning and marketing planning? It is really adding functional goals so that they can be seen as an extension of Epicor.
"Technical – Do they have the right presales engineers and consultants? Do they follow the same methodology? What's the NPS scores for our partner's customers?"
The rewards, El Komy admitted are still based on financial such as increased margins. However. Epicor will support the gaps in vendors. It will also invest in those areas where the brand will gain, such as marketing support.
Will Epicor expand its channel quickly?
No! El Komy said: "We have been very selective with the entry criteria… We need to see that they can add value to the organisation." This is a sensible approach. In the UK Epicor have eight fully active VAR's.
Across the rest of Europe there is also lot of demand according to El Komy. He added "We have seen an increase in requests for information and the opening of discussions from some of the larger players. Partners of competing vendors are starting to approach us because they are seeing the potential with how the program is structured and how they can create new incremental revenue streams for themselves."
That has not yet been translated into announcements, but it will be interesting to see what further news is published.  There certainly has been a regularly slew of announcements around expansion in Africa, but little in Europe yet.
We challenged El Komy that finding a partner that understands business transformation is an issue that all vendors face. He concurred adding: "Historically it has very much been a case that partners can jump in and implement. That doesn't necessarily yield the best result for the customer. Fantastic, they have a new piece of software but they havn't necessarily increased their ability to  transform their business."
So what are Epicor doing? He continued: "We talk about the end goal, What is the customer trying to achieve and how do they get there. That is the approach we are trying to take and that is changing the implementation methodology. It is changing the training we are giving to the partners."
So what does this mean
Importantly El Komy has realised that while the new partner program is attracting new talent, it is not perfect. A recent partner council held in Dubai revealed improvements that will enhance the program at some point.
He is also cautious about expanding to have lots of partners, though it will be interesting to see what happens in India. El Komy concluded: "We are not looking at growing a huge channel just for the sake of it. That does not necessarily give what the customer is after. What we are after is the right partners, in the right place who can provide the right levels of service. The right levels of value to us and to the customer."
"It is about bringing the word value back into Value Added partner."
What that means for the UK is that new partners will be added, but only if they add unique value to the ecosystem. It is a cautious approach but has merit. The proof of success will be in the sales that the partner network bring in.