Rimini Street has announced that Open Universities Australia (OUA) has moved support for its PeopleSoft Campus Solutions platform from Oracle to it. OUA faced a challenge that is familiar to many organisations. It has a legacy product on a release that was no longer fully supported by Oracle. The budget for upgrading was either not existent or no clear return on investment could be made to justify upgrading the software to the latest release.
This left OUA with a problem. With incomplete support, they faced the issue of downtime, errors and an increasing burden on internal IT staff. Rimini Street are able to offer support for the existing release for at least 15 years without the requirement to upgrade.
The problem with legacy solutions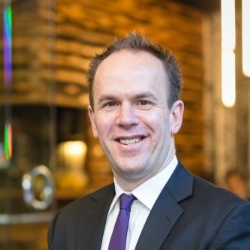 Established in 1993 OUA has become increasingly reliant on its PeopleSoft implementation. The solution has been customised to support over 50,000 student records. It retains records, exam results and provides data relating to future courses and studies at provider universities.
It had already moved the legacy application into the cloud. OUA completed the migration to AWS in May 2015. One could argue that might have been the time to migrate to a more modern cloud solution. However, higher education budgets are often limited. The migration to AWS was a significant project. With the additional workload and risk it was probably a sensible move not to do so. The system works well for the University so why change it?
The tipping point of having to do something was brought on by Oracle. Oracle moved the version of PeopleSoft Campus solution that OUA use to sustaining support. Version 9.0 does not move to sustaining support until 2019. The latest version is 9.2 which was released in 2015. Once it had moved to sustaining support OUA needed to make the choice between upgrade, replace or find an alternative and more comprehensive support option.
Rob Pickering, head of IT, Open Universities Australia explained: "Oracle PeopleSoft Campus Solutions is a core system for us, so when Oracle stopped full support for our current release it presented us with a huge challenge; not only were we getting very limited support from Oracle for our software for expensive annual fees, but on top of that Oracle doesn't support any of our customizations with their standard maintenance program.
"Further, upgrading our existing software release presented too many risks and costs with too little ROI, and was definitely not an option. We estimated that we would only use 20% of the latest PeopleSoft Campus Solutions release."
A new way of support
Faced with this dilemma OUA turned to Rimini Street. It provides full support for the product including a dedicated senior level Primary Support Engineer (PSE). Critical incidents also receive a guaranteed 15 minute response time.
Pickering added: "By leveraging the long-term, comprehensive support services offered by Rimini Street, we now have an even more robust support model and service for our existing production software release, support for our customizations and a guaranteed, minimum additional 15 years of comprehensive support without any required upgrades – an excellent solution that gives us tremendous value and peace of mind."
That support for the customised code is invaluable. As systems age, the original developers move on to other companies. This means maintenance tasks become more time consuming and risky to complete. This can sometimes paralyse development where existing customisations are complex and junior engineers are wary of touching them.
The direct support from a PSE was welcomed by OUA. Pickering concluded: "We are able to speak straight away to our Primary Support Engineer who is familiar with our environment and customizations rather than having to go fight our way through a helpdesk and various levels of escalation to get our issues resolved. The service responsiveness and level of technical expertise that we have received since moving to Rimini Street is superior to what we had experienced from Oracle support."
What does this mean
Companies facing the same issue can see that they do not always have to upgrade their solutions to SaaS. Nor do they need to upgrade costly on-premises solutions. OUA has taken a sensible approach. The have removed the risks associated with local data centres by migrating to AWS. They have also lengthened the life of their PeopleSoft solution significantly. This will enable them to consider its replacement in due course.
Rimini Street is also offering up to 90% savings on their Oracle support fees. This adds to the value that the company offers. What will be interesting is what OUA do next. They have now won some time and freed up budget to investigate the options for replacing the legacy solution. There will be several companies, including Oracle, looking to provide their next generation of student management software.