Global data centre and interconnection vendor, Equinix, has announced its latest acquisition target. It is to acquire Itconic from The Carlyle Group. Itconic is a large data centre, connectivity and cloud provider in Spain and Portugal. It will also acquire CloudMas, an Itconic subsidiary focused on enterprise cloud adoption.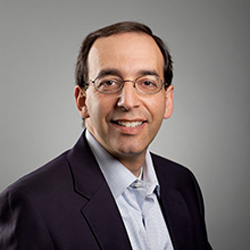 According to Eric Schwartz, President, EMEA, Equinix: "The large-scale deployments of new direct submarine cables between Europe, Latin America and Africa will connect through Iberia, making it a globally relevant key interconnection hub and a geographically important region for Equinix.
With the acquisition of Itconic, we will continue to deliver the level of excellence and Interconnection that the industry expects and which our customers demand. Our ongoing growth signifies our commitment to the region and to developing our global footprint to support the growing digital business needs of our customers." 
Why is Equinix doing this?
Schwartz answers part of that question in his statement above. One of the big gains will be direct access to those underwater cables linking South America and Europe. It takes the pressure off of the existing cables that Equinix is using and gives it access to additional capacity.
What he doesn't say is that this acquisition makes sense when viewed in terms of global coverage. Equinix has a light footprint in Spain and Portugal. By comparison it has a fairly heavy footprint in South America in both Portuguese and Spanish speaking countries. This move allows Schwartz to tick off two key targets.
The first is to be able to off a comprehensive package across both continents to companies targeting Spanish and Portuguese speaking customers. This will appeal as much to large retailers as it will enterprise customers. We are now a decade on from the global financial crash that severely damaged the economies of Spain and Portugal. However, both countries have recovered well and that has opened up demand for cloud services.
The second is filling gaps in the organisations coverage. Like many of the large data centre providers, Equinix has a very strong presence in Northern Europe but not a lot in the south. This will enable it to fix that. The question is, at what price? Its last major European acquisition led to the European regulator forcing the company to divest itself of some properties. There is no evidence that this will happen here but you never know when it comes to regulatory decisions.
The cloud facilitator
Equinix has made itself the key interconnect between cloud providers and their customers. It handles direct connections between enterprises and cloud and between different cloud services. This means that customers get private, high-speed links to the cloud with lower latency and higher security. Last month Google became the latest major cloud player to announce a direct connection product that involved Equinix.
Of the top three cloud providers, AWS, Azure and Google, only AWS has its own presence in Spain. None of them have their own facilities in Portugal. Interestingly, they all have deals with Itconic to help deliver cloud to customers. Equinix is now in the right place to position itself as the cloud on-ramp for businesses in both countries. This is a smart move. It allows the large cloud providers to concentrate on building hyperscale data centres. They can then use Equinix to provide the same low latency as an in-country solution would deliver.
This is also where the CloudMas acquisition comes into play. Equinix will see the CloudMas employees as a deployment team. They may be bringing customers on to hosted and co-location services or managing their hybrid cloud moves. It also strengthens its position in this space
What does this mean
Once again Equinix is spending money. The rate at which it acquires companies and the money it is spending shows just how secure the business is. This move into Spain and Portugal has implications far beyond Europe. It helps Equinix with its South America business as well and the benefits could be substantial. It will be interesting to see how long it takes before it starts building additional capacity.
The only real risk here is the regulator. They might want Equinix to sell some of its other properties before it can complete this deal. That should not be a big issue for Equinix and in the past it has gotten around this by doing data centre swaps with some of its competitors.