Equinix has announced the opening of its fifth data centre in Brazil. The US$69 million facility known as SP3 was first announced a year ago. It adds to the company's existing data centres RJ1, RJ2 (in Rio de Janaeiro), SP1 and SP2 (Sao Paolo). This new data centre creates one of the densest concentrations of data centres in Brazil. It boasts connections of up to 200 GB between the data centres. It is located near to the Bovespa stock exchange where Equinix already hosts a number of financial firms.
Bovespa is one of the largest stock exchanges in South America and this addition looks to adds strength in depth for Equinix. That expansion is likely to continue with Equinix also looking to add a fourth Sao Paolo (SP) data centre once the acquisition of 29 Verizon data centres is completed.
Bad timing for Equinix
The problem for Equinix is that the completion of both this data centre and the Verizon acquisition comes at a time when the Brazilian economy is doing badly. Unemployment is running at 11% and youth unemployment is nearer 20%. GDP is shrinking and eleven straight quarters of decline are clearly having an impact (Source : Trading Economics).
There are some positive signs however. Inflation has fallen (Source: Bloomberg) from nearly 9% in September 2016 to 4.76% at the end of February 2017. This could see a return to capital investment and an increase in jobs in Brazil. This would be good news for Equinix as companies become more confident about the company and look to invest.
The recovery is hesitant though and the timing of the Equinix expansion probably not perfect. However Equinix has not completed the whole fit out. Its current capacity is 725 cabinets our of a potential total of 2,775 cabinet. Once completely fitted out that would double the amount of available space in Brazil for Equinix.
Consolidation
The larger size of this facility might attract some big players to move their compute power to the new site. The key attraction will be its cost efficicency. SP3 is designed to have a PUE below 1.3 once fully operational. Equinix have not revealed its PUE with the current number of cabinets though. It will also look to achieve a LEED® (Leadership in Energy and Environmental Design) Green Building Rating System™ Silver certifification. SP3 uses a tier II data centre design.
There are already 30 customers in the data centre already. This includes Infobip, an international IT and telecommunications company delivering a suite of messaging products to businesses. The Sao Paolo location will help their growth in South America. It also adds redundancy to their infrastructure as it will serve as a back up to Infobip's other data centres.
Yuri Fiaschi, country manager, Brazil, Infobip commented: "All of our data centers around the world are interconnected and redundant. This allows us to ensure business continuity – and Equinix is an important part of this strategy. In addition, having a local facility will help us expand operations in the region, especially among companies within the financial market, which is also one of Equinix's main ecosystems."
How big will Equinix become
Equinix is growing its footprint rapidly across the globe. While it does not have the scale of Microsoft, Google or AWS it is building larger data centres. This is sensible as it can pass on the savings to customers who want to more control over their hardware than if they used a cloud provider.
The new data centre has more than 215,000 square feet of gross data centre space. Of that 90,000 will be co-location space when fully built out. Jeff Paschke, research director, 451 Research commented: "Equinix is opening SP3, its largest datacenter in Brazil, which will double Equinix's capacity in Brazil. SP3 is the largest multi-tenant datacenter we are aware of in Brazil and Latin America. With the underserved nature of the datacenter market in Brazil we believe that Equinix can encounter success with the new facility. We also expect that Equinix may continue investing in Latin America and we wouldn't be surprised to see additional data center expansions by Equinix in the region over the next few years."
Conclusion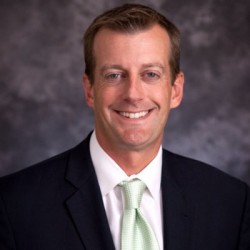 This is a brave move by Equinix. It will become one of the leading players in the Brazilian data centre market as the economy starts to recover. Whether this is perfect timing for the opening is unclear. It does give the company the option to grow facilities rapidly as the Brazilian economy bounces back.
Karl Strohmeyer, president of Americas, Equinix commented: "Our continued growth in Brazil highlights strong demand for hybrid cloud and greater interconnection as enterprises are looking to move to a globally distributed architecture so they can better interconnect people, locations, clouds and data at the edge of corporate networks."
There is a virtual tour of the new data centre here.