Epicor announced that it has started a new partnership with Clear Business Outcome Ltd(CBO). The press release goes on to state that this marks a continued commitment to channel growth for Epicor.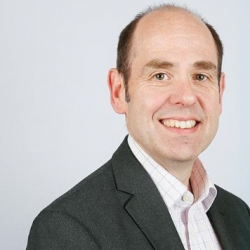 Stuart Hall, Sales Director for the UK and Ireland, Epicor Software commented: "We are delighted to be formally partnering with long-standing consultancy Clear Business Outcome. We have been investing time and resources into recruiting new partners, and our programme aims to target dynamic businesses with growth objectives. CBO fits our criteria very well given that the team implements ERP software in ways that help businesses achieve goals for growth. We are very excited to see what successes our partnership will bring."
The problem is that Clear Business Outcome have been an authorised Epicor partner as far back as 2012. While it is possible that this is an announcement about Clear Business Outcome joining the new partner programme, announced earlier this year, it hardly seems worthy of a press release in its own right.
New channel partners are hard to find
All cloud vendors are trying to locate new channel partners in the UK. The problem is that they are not easy to wean from their existing vendors. In fact, CBO itself was founded by Daniel Damien Sullivan in 2010. Sullivan worked at Epicor in their consulting division for 17 years, rising to the post of Vice President of Consulting. CBO has at least 16 consultants with more than 200 years of experience and 1000 Epicor implementations between them. Most of them have focused their careers on delivering Epicor solutions. It seems unlikely they would switch to another vendor.
The same could often be said of other consultancies. This is why winning across existing channel partners of other vendors is difficult. Consultancies may look to expand creating a new division within their organisation to sell a different ERP solution to a new industry sector. The largest examples of these are the SI's who have both SAP and Oracle practices within their organisations.
What does this mean
There is no doubt that CBO are an experienced consultancy. They offer Epicor software and services across global manufacturing, distribution, engineering and service industries. This announcement may provide a welcome boost for their business. However, it does cast a shadow of doubt over Epicor's capability to expand in the UK.
Claiming to grow their roster of UK Partners with one that became one at least five years ago is hardly growth.