Partners in Digital Health has launched 'Blockchain in Healthcare Today' (BHT), a digital publication dedicated to healthcare blockchain applicability. Its objective is to assist the healthcare industry evaluate integrated blockchain implementation and deployments. This will range across the healthcare continuum through proven, and scientifically validated evidence.
"Blockchain in Healthcare Today offers expedited, peer-reviewed publication of research, reviews, and analysis of proof of concept applications in blockchain technology for healthcare. This is a paradigm shift where institutions and healthcare services will be challenged to change current legacy systems. It is ground-breaking territory, and we are humbled to provide a conduit where new era thinkers can share and inform on an egalitarian platform. In addition, we hope to stimulate the traditionalist's curiosity and propensity for adoption," stated Tory Cenaj, Publisher.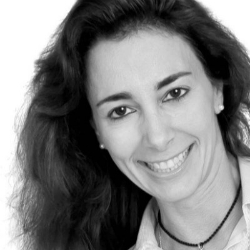 Healthcare blockchain focus
BHT's emphasis will focus on blockchain technology innovation which fosters ecosystem efficiencies across the healthcare industry and will include:
interoperability
patient security (see also 'The need for better healthcare cybersecurity')
HIPAA compliance
network security
smart contracts
data governance
IoT
machine learning
artificial intelligence
EHR and PHR
HIE
HL7
precision medicine
drug SCM..
The intended audience will include 9,000 healthcare executives. These will cover:
CIOs
researchers in hospitals, healthcare payers and providers, ACOs, informatics, academia, population health, government, CROs, biopharma, not-for-profit organizations, and other innovators.
healthcare payers and providers
ACOs
informatics
academia
population health
government
CROs
biopharma
not-for-profit organizations
innovators.
Besides the research and publication, a Product Directory, 'Innovation Ignition Competition' and annual conference are all part of plans for 2018.
BHT is accepting scholarly manuscript submissions, editorial board nominations, and sponsor support. Those with an interest in submitting a manuscript or obtaining further information can do so here.
What's it means
BHT is the second online peer-reviewed publication launched by Partners in Digital Health. The scope, as evidenced by the list of coverage topics above, is immense – and possibly too large to be realistic.
For the industry, even outside the US where BHT focuses, third-party analyses of healthcare blockchain initiatives have worth. As is abundantly clear from fintech blockchain activity, it can be acutely difficult to assess trails and projects to draw out practical lessons. If BHT provides this, and BHT is a work in progress, it will add value to healthcare decision makers about blockchain relevance to their missions.