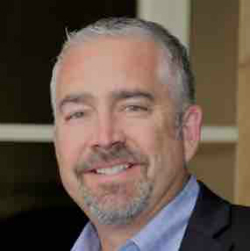 In a time of uncertainty for healthcare providers in the months ahead, Infor has announced a timely update to the analytics for its CloudSuite Healthcare product. The impending repeal of parts of the Affordable Care Act. Its replacement, the American Health Care Act (AHCA) already passed by the US House of Representative. Healthcare organisations need more than ever to understand their costs and business risks. Tim Brown, Chief Business Information Officer, Infor goes into more detail in this blog.
Infor has added six new modules to the analytics capabilities of CloudSuite Healthcare and badged them as Infor Provider Market Insights. Four of these are core: Market Analytics, Provider Module, Access Module, and Referral Module and two optional: Mergers & Acquisitions and De Novo Insights.
The new modules are all delivered using a web based portal. The modules are aimed at providing insights for healthcare leaders to help define and refine their strategic decisions. The insights drawn are varied from the mix of healthcare practitioners to the optimum geographic locations for clinic and market share estimates.
Infor Provider Market Insights – Core modules
Unfortunately there is little information available about how the new modules work, specifically, around where they draw data from outside of an organisation's core data set. The core modules are:
Market Analytics – Infor claim that this module will inform organisations around growth strategies, providing insights around competitors, market share and demographics. There is no information about where this information is sourced. The solution aims to deliver a comparative analytic model, combining patient and consumer analytics in context of Provider Access Points, Provider Organizational Structures and Processes of Care.
Provider Module – This solution delivers a breakdown of individual provider metrics, enabling comparisons that include a view on an individual, speciality or site basis. This enables organisations to understand where providers are underutilised to enable a redistribution of resources around different sites.
Access Module – The analytics insights, delivered by this module, focus on the outpatient office level. It identifies metrics for those accessing the different outpatient sites that form part of the healthcare organisation. Metrics include volume trends and the financing of patients. Thus it would be possible to quickly identify the impact of the latest changes to legislation. It would then enable an organisation to make rapid decisions on the future of sites.
Referral Module – While the access and provider modules concentrate on metrics surrounding what is happening. The referral module can identify the trends on why the changes are occurring. While the overall statistics of a clinic might remain stable. There may be a trend developing in terms of the source of those patients. Business leaders can determine whether that trend is sustainable, if they know the reasons for it. Users can see detailed referral information for individual providers in a defined market, including mapped clinic access points and patient volume for each number of clinic locations by organization and volume of patients by location and trends over time.
Infor Provider Market Insights – Optional modules
Mergers & Acquisitions : For those organisations looking to expand their footprint across their chosen geography this solution provides the insights that will enable smarter decision making. It may identify where there is a strong market based on patients from a new geographic area. There is little information on what data sources this module draws upon and how it works.
De Novo Insights. Literally meaning "starting from the beginning" this helps organisations to discover the "white space" within their chosen geographies and measurements. It helps to select where to place new clinics. It will also help discover which specialities are missing from clinics already in existence.
Conclusion
With troubled times ahead for healthcare providers, this improvement to the Infor analytics capability is timely. The risk for adding analytics is that the cost of doing so might might outweigh the savings achieved. This is almost certainly why Infor has created two optional modules. They are aimed at those organisations looking to expand their businesses. For those looking to weather the impending storm, it seems more likely the core modules will provide benefits. Organisations will need to carry out their own cost benefit analysis to determine the risk of implementing.
Mark Weber, Senior Vice President, Infor Healthcare commented: "By adding Infor Provider Market Insights to our comprehensive Healthcare Engagement and Marketing Automation portfolio, hospitals and other healthcare organizations will have greater insights into their markets in order to more effectively engage physicians, patients and their communities. Infor Provider Market Insights gathers qualitative and quantitative data to provide the right analytics in order to inform and guide growth strategies – which is paramount when operating in an industry under much scrutiny and constant change."
What the Infor Provider Market Analytics will provide healthcare organisations is a radar to detect dangers ahead. It should help the organisations make the best decisions in an uncertain political, legislative and economic climate.