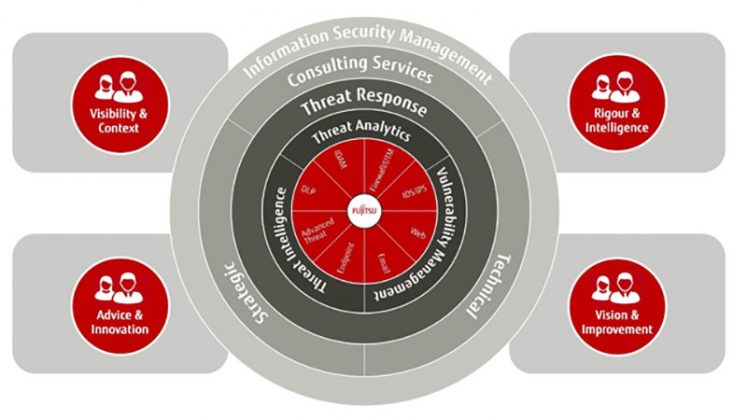 Enterprise Times sat down with Rob Norris, VP Head of Enterprise & Cyber Security EMEIA at Fujitsu recently to talk about cybersecurity. Norris has been involved with cybersecurity for a long time. His career spans time with Fujitsu and ESET Global.
A few years ago Norris got permission to setup a UK cybersecurity resource as its own division. Since then there have been some significant changes around the company. The company is pulling together all its the cybersecurity resources across over 20 business units into a single division. All of this now sits under Naoyoshi Takatsuna as the Head of Global Cyber Security, Fujitsu. His goal is to make Fujitsu one of the top three security services organisations in the world.
That new business unit is already worth $1 billion and employees 1,600 people worldwide. The goal is to grow it to $2 billion by 2019. To do that Fujitsu has serious ambitions which will include doubling its staff numbers. Norris has been given responsibility for EMEIA which has brought all the cybersecurity businesses across Europe into a single unit with 350 staff. His target is to grow EMEIA from 350 staff to 700 and deliver €500 million in revenue by 2019.
To achieve all this Fujitsu will be heavily investing in its own staff. Given the worldwide shortage of cybersecurity staff that makes sense. It is also something that is important to Norris who believes in apprenticeships and graduates.
In this podcast Norris talks about the challenges customers are facing, what they want from a company like Fujitsu and how Fujitsu will bring on new staff.