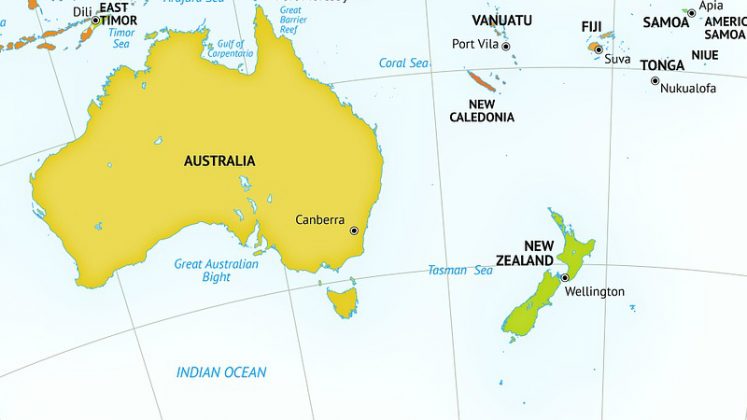 SAP Ariba has announced that it is bringing Spot Buy to New Zealand and Australia. The announcement comes just before SAP Ariba Live begins in Las Vegas on March 20. Further announcements will no doubt be made at the annual event.
The advantages of Spot Buy
Spot Buy is a component of Guided Buying SAP Ariba Sourcing. Customers using the SAP Ariba platform can procure outside of existing supplier contracts in the knowledge that the suppliers are qualified. This is because the SAP Ariba network allows companies to set up contracts with suppliers for operational and frequently purchased items. The platform then enables the whole procurement process to payment reducing the workload on procurement teams. However, companies sometimes need to purchase items quickly where there are no contracts in place. This is where Spot Buy comes in.
An employee is able to use guided buying to quickly purchase any goods where there is no contract in place. If no items are listed they can now use Spot Buy to fulfil their needs. SAP Ariba has loaded the catalogues of all its network suppliers into the SAP Ariba system. These suppliers are qualified and purchasers can quickly buy components within having to go through a rigorous and delaying procurement process
For want of a nail…the kingdom was lost
Kurt Albertson, Associate Principal Advisor at The Hackett Group commented: "Companies shouldn't have to distract category managers with these types of emergency needs who are better equipped to support larger and planned spend requirements using sourcing processes taking six to thirty weeks and aimed at delivering savings."
The solution is already used in North America and Europe. While the SAP Ariba Network is not as strong in Australasia as it is in those regions, SAP Ariba clearly believe they have enough supplier catalogues to make it worthwhile. There are already one billion items across 20,000 categories for users to select.
The lack of a procurement planning and contractual phase does not mean the process is without compliance though. Companies can set up business rules and workflows specific to their organisations. This includes approval routes and notifications. An added advantage is that if an employee starts buying specific and critical components, procurement teams can initiate a formal procurement process. This more rigorous planning and negotiation can then obtain improved contracts those items and build better supplier relationships. It also means that purchases made through Spot Buy when contracts are in place for though products can be flagged faster.
Existing users are already seeing the benefits Cor van der Scheer, Procurement Processes & Systems Manager, AusNet Services commented: "With SAP Ariba Spot Buy, we can create a consumer-like shopping experience for our employees, enabling them to find the goods they need to do their jobs and with a few clicks buy them in accordance with company policies, all while maintaining visibility into and control over a large category of spend that has until now been very difficult to manage."
Opportunity Knocks
For Australasian companies looking to extend their market this is also an opportunity. Suppliers need to go through a qualifying process to be listed on the SAP Ariba Network. However adding their full catalogue to the platform opens up new opportunities for them. For companies already on the SAP Ariba Network this helps to build relationships with companies that would historically have been made by a single person to alleviate a problem. The initial interaction can be built upon to grow a lasting and valuable supplier relationship.
Conclusion
Enterprise Time spoke to Jon Stevens, Global Senior Vice President – Business to Business Commerce & Payments earlier this week. Spot Buy was described as a "qualified Amazon". It delivers a consumer experience for business employees looking to purchase nearly anything. It does so in a validated and compliant environment.
Tony Alvarez, General Manager, SAP Ariba Spot Buy said: "Corporate buyers can tap into a trusted network of vetted suppliers and create an easy way to find and buy one-off items without unleashing a maverick buying epidemic, and sellers can establish strategic relationships with corporate customers without any interference to grow their business."
Procurement teams should welcome the arrival Spot Buy to Australian and New Zealand. There will be other regions looking on though and wondering when they will receive it. Latin America, where around 15% of the SAP Ariba connected organisations are, will be wondering when it will arrive for them.