Infor has announced the new release of Infor Cloverleaf Integration Suite (InCIS) 6.2. One of the new components is a wizard that helps non-technical users leverage the solution. InCIS helps organisations streamline the integration between different clinical systems to exchange and aggregate the data between them.
Integration at the core of InCIS.
The new wizard was designed by Hook & Loop, Infor's in house design agency. It enables users to create interfaces between different clinical systems rapidly. Build in HTML5 it should work on any relevant device and will help onboard new partners quickly.
InCIS supports the new HL7 Fast Healthcare Interoperability Resources (FHIR) Interoperability Standard. This means that users can create interfaces between new technology supporting those standards as well as other commonly used standards. Support includes standards such as HL7 FHIR, Web Services (REST, SOAP), IHE, Direct, JDBC, HL7v 2.x, X12, NCPDP, CCDA.
InCIS should meet any integration requirement whether it is to connect healthcare providers, payers, HIEs, and medical device or application vendors globally. The wizard forms part of the Web services adapter which also includes FHIR samples and additional security testing and validation functionality. These are not the only security enhancements
Security key to healthcare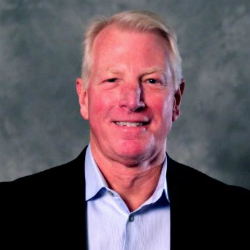 Healthcare organisations are fully aware of the need for better security. Several healthcare organisations were hit in 2016 by ransomware attacks. There is a growing concern about security across all systems. Infor is addressing these concerns by introducing an additional layer of advanced security information and event management (SIEM). There is also functionality to support export of the audit log, an access control list import facility and an upgrade to the transport layer security (TLS) for all host communication.
Jerry Rankin, director, Industry & Solution Strategy, Infor Healthcare commented "Maintaining integration and interoperability in healthcare is more challenging than ever before, especially keeping track of the explosion of trading paradigms and trading partners, such as HL7, FHIR, API's, device data, providers, payers, analytics services, and registries. The list keeps growing, and so do the threats to cybersecurity. Infor continues to invest in modern, cloud-based applications that specifically meet these fluctuating demands, including Infor Cloverleaf, which enables hospitals and health systems to expedite interoperability for maximum data transparency."
Earlier this month Infor signed up to the Cyberbit EDR platform to help protect its own internal systems. With the emphasis on security for healthcare, will it look to offer Cyberbit EDR as a service to its own customers?
Conclusion
Infor is not the only company to announce new functionality at HIMMS17. Salesforce also updated its Health Cloud a few days ago. This update brings a complex task, integration into the hands of less technical users. It will speed up deployment and help organisations complete the integration of their different systems faster.
The upgrade was available in January and further details can be found in a blog or on the product page.