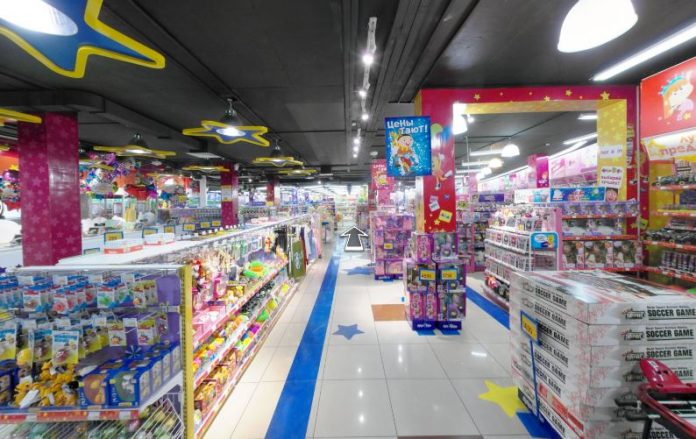 Boobl Goom has extended its use of JDA software to prepare it for expansion across Russia.  Boobl Goom (Boobl Gum according to JDA) has a technology stack that includes JDA, Symphony EYC and Microsoft Dynamics AX. This latest announcement sees the company implement components of the JDA Intelligent Fulfillment solution. Whether this replaces some of the Symphony EYC solution is not clear from the press release.
According to Pavel Shirokov, operational director at Boobl Goom, JDA were selected for several reasons. One of the key reasons is because they already have a successful implementation of JDA Category Management. Minna Consulting Russia, a regional partner of JDA will carry out the implementation of the new software.  Minna Consulting already has "Lenta" as a client. Lenta are the second largest hypermarket chain in Russia and one of the leading retail companies in the country. No doubt this level of experience was also one of the reasons for Shirokov selecting MInna.
A Strategy identified
It is clear that JDA forms part of the Boobl Goom strategy. It recognises that in order to expand further the business needs to improve its core operational processes. Headquartered in Vladivostok it operates at least 43 stores across Siberia and the eastern half of Russia.  These stores have more than 60,000 square meters of floor space. They carry 50,000 distinct products that include many well known international brands such as Lego and Barbie. It wants to expand beyond its home territories into regions that include Central Russia, Urals, Transbaikalia as well as continuing to open more stores in Siberia.
For Shirokov the challenge is obvious, he commented "As we add new stores and serve new regions, it becomes increasingly important to forecast demand accurately and understand the needs of local consumers." As demand increases Boobl Gum will need to improve their replenishment and order fulfilment processes. The intention is to improve inventory turnover thereby lowering operational costs. Expansion in Russia is no easy task. Goods need to be shipped not hundreds but thousands of kilometres. Boobl Goom already has the challenge of filling shelves in Biysk, around 6,000km by road from Vladisvostok. Further expansion to the western half of the country could almost double that distance.
Boobl Gum is looking to accomplish this expansion over the next three to five years. Improving its efficiency before and during its expansion critical to its success. There were strong reasons why Shirokov looked to JDA and Minna. He commented:
"No one has shown better and more accurate result of demand forecasting than JDA," he noted. "JDA's comprehensive software functionality, and Minna's agile implementation approach are designed well for our company's business model and strategic challenges."
Success for Boobl Goom means success for JDA
If the Boobl Gum expansion is successful, this will be good news for Minna and JDA. Having another successful implementation in Russia will demonstrate the difference that a successful implementation of the software can make. Other retailers may notice this and both JDA and Minna will expect further interest.
Franck Lheureux, regional vice president, EMEA at JDA commented: "Every successful implementation is gratifyin,g but even more so when a satisfied customer chooses to increase its JDA footprint to address additional business challenges. We are delighted that these new JDA Intelligent Fulfillment solutions, combined with JDA Category Management solutions, will provide Boobl Gum with an end-to-end perspective that spans space planning and forecasting through replenishment. As this leading retailer continues to grow and attract new consumers, we're happy that JDA software is part of Boobl Gum's winning formula."
Conclusion
Doing business in Russia is not always easy. Minna Consulting has operations in both the US and Russia and are helping JDA to expand in Russia. JDA is strengthening its position as market leader in the retail sector. Investment in cloud based retail ERP solutions is increasing. Companies such as NetSuite, Infor, SAP and Oracle are all investing into them. It is therefore a market that is going to fiercely contesting on countries such as the US in the near future. It will be interesting to see how much of a market share JDA can attain in countries such as Russia where cloud is less readily available.