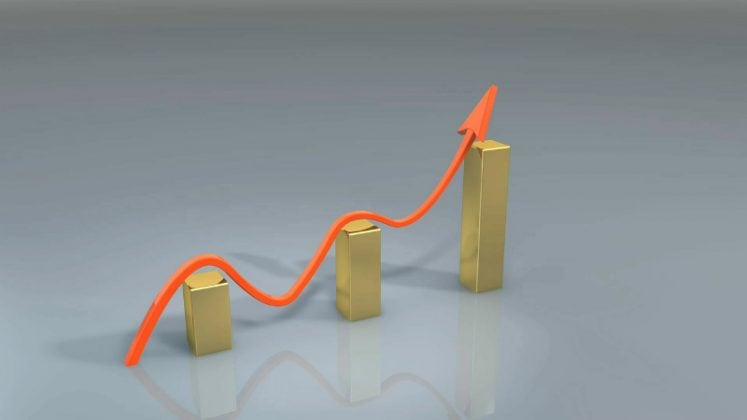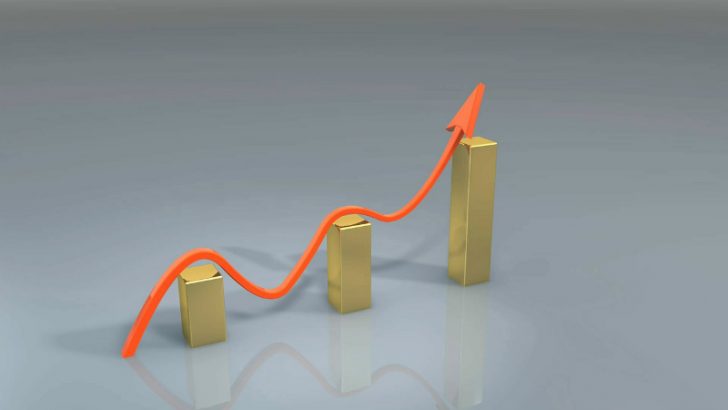 Workday had a day of slightly mixed fortunes on the market after they announced their Q2 earnings. The initial stock fall may have been due to an increased operating loss. This is between $67.6 million and $86.9 million (GAAP). In fact the results were good. The headline loss doesn't look that bad as a percentage of revenues, down from 23.9% to 23%. Total revenue grew by 34% to $377.7 million while subscription revenues grew even faster up 37% to $306.2 million. Non GAAP operating profit is $5.9 million, a turnaround from the loss of $0.7 million the previous year.
This shows that Workday is continuing to head in the right direction as they expand. One challenge they do have is the time taken to win business and draw subscription revenues. They are successful in the larger enterprises but in the mid-market this is an issue. Aneel Bhusri CEO knows this is important and is looking to address it. It also has a raised profile following the recent announcement that Oracle is acquiring NetSuite.
Is the NetSuite deal a threat or opportunity?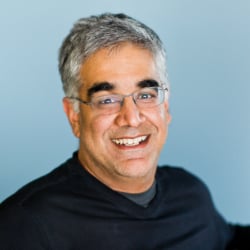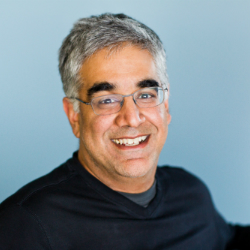 Bhusri predicted the Oracle/NetSuite deal years ago. It just took longer than expected. NetSuite has been winning larger and larger deals resulting in the two companies fighting for market share. Bhusri believes that they compete around 20% of the time in the mid-market (sub 10,000 seats).
He was complimentary about NetSuite several times but perhaps less so regarding Oracle commenting: "I've got a lot of respect for what they've done in that segment, we do bump into them. I think more than anything else it calls a question whether Fusion actually was working and whether this becomes the primary platform for Oracle Apps going forward because otherwise it's thoroughly confusing and confusion is very good for Workday." (Source: www.seekingalpha.com). The one area that Bhusri does see as aproblem for them is their relationship with Ultimate and how Oracle will view that.
Bhusri accepts Workday has a challenge with implementation time in the mid-market. This is something that his team are addressing by investing in implementation tools. Annrai O'Toole, European CTO at Workday is leading this work in Europe. According to Bhusri: "Those tools are the critical piece for us to be more successful and gain even greater market share in that mid-market, bringing down the cost and implementation by 50% – 60% with these toolings." (Source: www.seekingalpha.com).
Much of the time saved is in configuration. This will lead to the tools being developed with standard policies in place. What will be interesting is whether these deliver the same micro vertical options that Infor offer with their implementation packages. Analysts will be the first to see the tools first at Workday Rising, being held in Chicago 26-29 Sept. It will be interesting to see whether they will have a wider showing at Workday Rising Europe later in the year.
Is this Workday's Carpa Diem moment?
Bhusri wants to seize the main opportunity now. There will be confusion in the market until NetSuite and Oracle work out the shape of the combined entity. Any confusion could see a repeat of what happened when Taleo (Oracle) and SuccessFactors (SAP) were acquired. It led to a lot of new business for Workday.
The downside is that existing Oracle customers may also hold off their decisions until they see what is going to happen. The good news for Oracle is that NetSuite do not have a strong HRM solution within their core codebase. They rely on Ultimate to provide them with that functionality and until NetSuite decide what will happen there is an opportunity there.
Continuing expansion
Enterprise Times interviewed Chano Fernandes earlier this year. He said there were no plans for an Asia data centre but recent customer wins may change that view. Bhusri commented: "Rob Wells is our leader in Australia and New Zealand working for Chano and you win brands like Air New Zealand and Qantas, and you make them successful and in Commonwealth Bank of Australia, those markets are beginning to take off. And then, of course, with the recent win with Samsung in Korea, Samsung is probably the most important company in Korea and one of the most important ones in the world." (Source: www.seekingalpha.com).
The US has seen steady growth with Dell increasing their user base to 125,000. Europe also continues to expand with Kering (47,000) and Repsol (30,000) both won in the last quarter. The pipeline is also strong, and Workday is seeing a third of opportunities interested in both Finance and HR. This is an improvement and recognition of the maturity of the combined offering.
Robynne Sisco, CFO at Workday revealed the 2017 forecast for 2017 saying: "…we anticipate derived billings of $1.88 billion to $1.89 billion or 32% growth and total revenue of $1.548 billion to $1.558 billion or 33% to 34% growth. We expect subscription revenue from fiscal 2017 will be $1.278 billion to $1.285 billion or 38% growth." (Source: www.seekingalpha.com). Analysts responded well to this. Increased costs as Workday continues its expansion is not an issue. The big risk is that they don't grow fast enough to compete with the new Oracle/NetSuite. An aggressive global marketing campaign with a larger combined sales force could see Workday lose out.
The new functionality due to launch at Workday Rising is also doing well in pre-sales. According to Bhusri they already have 50 customers signed up for the new planning system. He didn't specify whether the student system has had similar success.
More Acquisitions?
Although Workday recently acquired Platfora, Bhusri was keen to stress that they would not be following an acquisition heavy strategy. This move allows assets to be reinvested in growth and functionality. The complexity of major acquisitions is high risk strategy. Bhusri did not however rule out tactical acquisitions such as Platfora which added additional big data and analytics capabilities.
Conclusion
These are strong results. The Workday strategy seems to be working. As they penetrate the mid-market it will be interesting to see whether they consider starting up a channel. At the moment Workday, SI's or strategic partners such as Aon carry out implementations. If the tools created by the European team open up some micro-vertical markets it will  be interesting to see whether an increased volume changes that strategy.
These earnings figures are excellent. Workday is on a good trajectory. After the initial blip, in after hours trading the shares jumped to 89.49, up 12.35% (Source Yahoo.com). If they continue to convert their pipeline into sales then 2017 will end strongly. The main risk is that NetSuite and Oracle combine in an effective manner and start competing hard. Worst case scenarios would be if Oracle have been rewriting their ERP solutions on the NetSuite platform in secret. There is no sign that this has happened though.