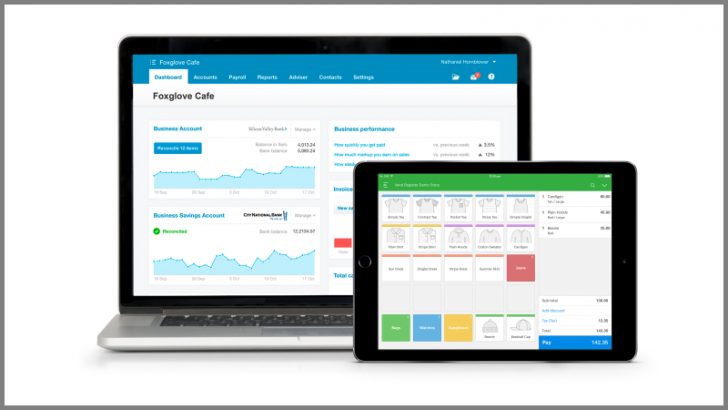 The Xero strapline of "beautiful accounting software" is starting to feel like an understatement. One of the strengths of Xero is its app marketplace that enables small business to take an effective accounting software and build it into a complete business software suite. The latest enhancements in conjunction with Vend deliver several enhancements that will be of interest to small retail businesses across its target regions. These features are detailed in a blog on the Xero site as well as one on Vend earlier this year.
New Vend features
Vend is a retail POS solution that also provides inventory management, ecommerce and customer loyalty. It supports users on iPad, Mac and PC. Working closely with Xero they announced five features to simplify integration earlier this year.
Cost-of-goods-sold (COGS) posted to Xero: Goods sold through the Vend POS solution are immediately posted into Xero. For retail businesses that have more than a single location, the owners get complete visibility of cash flow in real time. It is possibly to view profit against the  total operating expenses as the transactions occur.
Payment due dates for account sales: Vend matches the due dates for all accounts receivable invoices and on-account sales against Xero dates. This eliminates tedious manual updates. It also means that reporting on future cash flows become more accurate.
Bulk account payments: Users no longer need to switch between Xero and Vend. It is now possible to pay off multiple account sales or laybys (layaways) or against a single customer in a single transaction from either application. Vend transactions are automatically matched against incoming payments to bank accounts. Bank reconciliation is a lot simpler for small business owners
Vend to Xero customer sync: Customer data between Vend and Xero automatically synchronises. Any updates in Vend will be automatically update in Xero. The Vend solution must be be flagged as the master data record as this is not a bi-directional flow.
The administration function is improved with a simpler look and feel. Users can now check which Xero account the Vend software is linked to. For users with multiple businesses this is a useful feature.
Tighter integration coming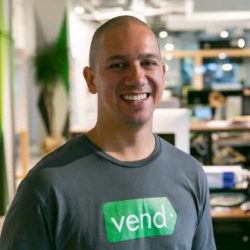 Last month Vend announced a global partnership with Xero. However there have been no new updates since February despite the promise made in the blog. Will we see additional integration features before the end of 2016?
Alex Fala, CEO at Vend confirmed the reasons behind the enhanced partnership. He commented: "Our data shows that customers that use Vend and Xero together are more successful than those who don't – being able to have a single view of your business, from staff, product and sales, through to profitability and performance has a big impact on long-term success. We've been working hard with Xero to develop a truly innovative offering for retailers, one that makes it easy to take advantage of the benefits of moving business operations into the cloud."
Does it work?
This is born out by two companies cited in the Xero blog. David Caldana and Justin Knowbel are the joint-owners of Borough Kitchen. They have has three stores in London and use both Vend and Xero. They said: "We use our POS Vend with Xero our accounting software to pull in our received orders, track our payables and pay our suppliers on time. With the cloud, everything is easily scalable, intuitive and backed with great support. Unlike traditional software, we see frequent updates and constant improvements that make it easier for us to manage our business."
Another company using both solutions is Podarok. The business has two stores, in Oxford and Cambridge, England. Andrey Pronin, owner, commented: "What this allowed us to do was reduce costs and most importantly, scale! Within less than a year of starting we were able to open another shop in Oxford. The start up costs of a new shop were tiny compared to other similar businesses because we didn't need to buy bulky equipment or pay huge fees.
"The bottom line is: before, a retail business was 80% admin and 20% selling, however, this is no longer true if you want to be successful. To create 'experience shopping' the selling must be what takes most of your time. And to do that, one must reduce time spent on admin. Software such as Vend and Xero allow for just that."
Conclusion
As Xero integrates other small business software it may start to compete with more traditional ERP solutions such a NetSuite. While the integration with Vend is welcome, it is not comparable to the likes of NetSuite and Salesforce. Both these solutions maintains a single data store. If Xero were to acquire Vend and fully integrate the solutions this would be another matter.
The Vend growth strategy over the next few months is intriguing. In 2015 Vend announced the software was used by more than 15,000 stores. The Vend website does not have an up to date figure. Vend already supports an integration with QuickBooks that is only available in the USA. It integrates with Sage software through third party software. The question is whether Vend will get even tighter with Xero? Alternatively will it see an improved growth trajectory by partnering with other vendors as well?