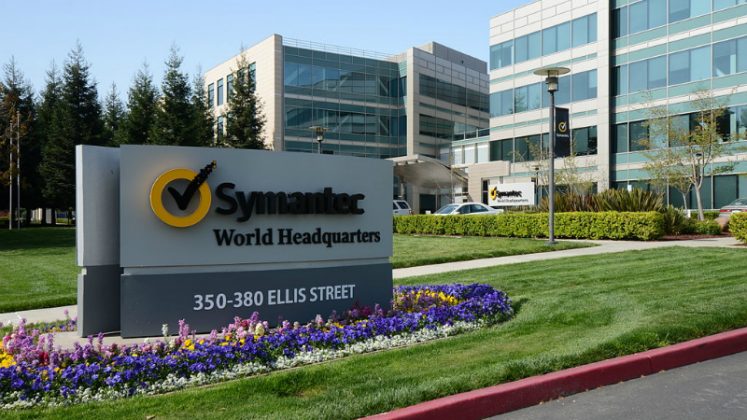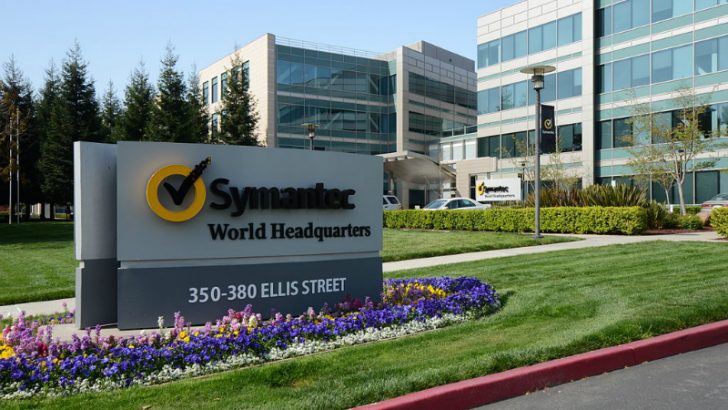 Security vendor Symantec is to acquire rival Blue Coat as it looks to strengthen its position in the security market. At $4.65 billion this deal is almost double the value of Blue Coat when Bain Capital acquired it last year and will be a cash transaction. With Symantec already having committed to return most of the profits to shareholders from its sale of Veritas it has had to take on around $2.8 billion in additional debt to complete this deal.
One of those increasing its investment is Silver Lake who double their stake in the company to $1 billion. At the same time Bain Capital has agreed to reinvest $750 million of its profits back into the deal. The markets reacted positively to the news with Symantec shares jumping over 5% on the announcement.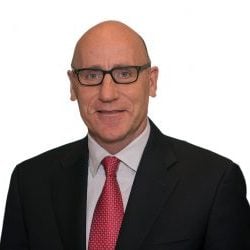 Symantec has struggled with falling sales over the last three years and this year has so far seen an acceleration in that. Its decision to dispose of non-core assets such as Veritas were seen as a move to create a war chest for acquisitions although returning much of the money to investors seemed a strange way of amassing the monies required for that.
The savings from the acquisition are projected by Symantec to be around $115 million in the first year. Not a lot but that's because the two companies operate in different spaces. According to Thomas Seifert, Chief Financial Officer of Symantec: "With the $150 million in expected annual net cost synergies, in addition to our previously announced $400 million in planned net cost savings, this transaction will allow Symantec to improve our profitability while continuing to invest in innovation and drive growth.
"The acquisition is expected to be significantly accretive to our non-GAAP earnings creating meaningful value for our shareholders. We are reiterating our first quarter guidance and maintaining our commitment to our previously announced $5.5 billion capital return program, of which the remaining $1.3 billion will be returned by the end of the current fiscal year. We will also continue our practice of paying a quarterly dividend to our shareholders."
Why is Symantec interested in Blue Coat?
What has hit Symantec hard is that the market for endpoint protection has been mature for some time. Even the rise in cybersecurity attacks over the last two years has done nothing to improve its sales. It has also lost market share to established rivals and new entrants into the security market. As a result it needed to do something different.
Blue Coat is that something different. It is focused on Web Security and as a part of that, Cloud Security. This means that there is little to no product overlap between the two companies which means that there will be no monies wasted retiring products. The obvious direction from a tools perspective would be to combine the client software from both companies making it easy for customers to protect devices and know what users are doing in the cloud.
One area where this will be important is in data governance and tracking where corporate data is being moved. Over the next two years we are going to see a huge jump in the number of security products promising to provide data governance. Driving this is the General Data Protection Regulation (GDPR) from Europe and other legislation that is beginning to be adopted.
Last year Blue Coat acquired Elastica and that gave it its own Security Operations Centre (SOC) business. Combining this with Symantec's own SOC business will significantly improve Symantec's reach into that market enabling it to stand alongside the likes of IBM, HP and the newly formed NTT Security company.
The key focus for Symantec appears to be that it can now focus on building a new Enterprise Security offering that goes from endpoint to the cloud. This will appeal to a lot of companies in the market and it will be interesting to see whether Symantec can turn that interest into new business.
Conclusion
On paper this deal looks like Symantec has paid a heavy premium for Blue Coat. However, the lack of overlap between their products means that it has widened its business appeal and gained new customers. Savings from the deal are small with just $115 million projected in the first year and it will be interesting to see just how much in additional sales Blue Coat can add to the bottom line of Symantec.
In an increasingly crowded security market is this likely to be the start of an acquisition bloodbath? It's a good question but the answer has to be probably not.